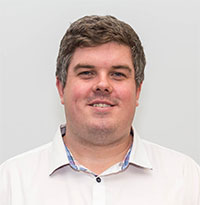 We all go about our business each day with the belief that we'll arrive home in one piece that night.
We plan for weekends, holidays, birthdays and special events, generally not thinking about the fact that our lives could change in an instant at the hands of somebody else.
So often, 'wrong place, wrong time' changes somebody's life.
We hope though that if somebody else's actions do impact on our lives, that our legal system will provide the justice to give us closure and the ability to move on with our lives.
Last Friday we saw just two examples of how out of touch the justice system in New South Wales is.
Case one – media personality Glenn Wheeler was left with permanent disabilities when a van being driven by Deborah Anne Levy crashed into him while he was riding his scooter in January 2015.
Mr Wheeler, best known for his work on Channel Seven and Radio 2GB, has brain damage and is unlikely to ever recover fully from the injuries.
That means that at 55-years-old he is unlikely to work again, and has had his life torn apart.
Deborah Anne Levy was high on illegal drugs when she cut a corner and crashed into Mr Wheeler's scooter two years ago.
She was also on bail at the time of the accident on an unrelated assault charge.
Last week Magistrate Julie Huber handed down a seven month suspended sentence to Deborah Anne Levy.
And she will have her driver's licence back in just three years.
What kind of justice is that to Glenn Wheeler and his family, who have been left broken by this tragedy?
Glenn Wheeler and his family will pay for Deborah Anne Levy's actions for decades to come.
Deborah Anne Levy won't spend a day behind bars. And in 2019 she'll be sharing the roads with us again.
What kind of message does it send to the community when somebody who was high on cannabis behind the wheel and cut a corner instead of taking the turn properly, destroying a man's life in the process, simply walks away with a suspended sentence?
What message does it send about personal responsibility and owning the consequences of our actions?
The sentence handed down to Deborah Anne Levy is not justice.
It fails every possible test and is so out of line with the community's expectations it isn't funny.
Case two – Peter Wem and Graham Holtfreter were tragically killed back in 2013 when a fuel tanker rolled and exploded on Mona Vale Road.
Both men were in their 70s and their trip to the Northern Beaches that day ended in tragedy when the truck, being driven by Shane Day, crashed into several cars including their Subaru and then burst into flames.
Incredibly, Peter's wife Margaret and another female friend escaped the burning wreckage and survived.
Shane Day was speeding through a 70km/h zone at 83km/h that day. He was hauling 34,000 litres of diesel and unleaded petrol.
A jury cleared him of dangerous driving occasioning death and grievous bodily harm over the 2013 smash.
He was, however, subsequently found guilty of the lesser charge of negligent driving occasioning death and was on Friday afternoon given a 12 month suspended sentence, stripped of his licence for two years and fined $1000.
Peter and Graham lost their life that day. Their families were changed forever.
But Shane Day, who was driving too fast and had ignored a sign warning truck drivers to use low gear, gets to walk away.
It doesn't seem fair, does it?
I wasn't in court for either Deborah Anne Levy or Shane Day's cases. I understand there's intense legal argument and facts that go into a final decision.
But how any magistrate or judge could look at the devastation caused by these two individuals and believe that jail time wasn't necessary is beyond me.
The message it sends to the wider community is bloody scary.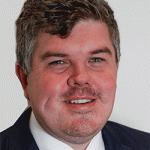 Troy Dodds is the Weekender's Managing Editor and Senior Writer. He has more than 15 years experience as a journalist, working with some of Australia's leading media organisations.