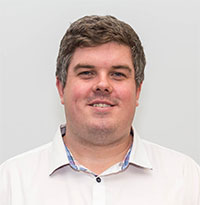 This week marks the final edition of The Western Weekender for 2015.
What a year it has been in Penrith.
A State Election came and went, with Prue Car entering Parliament for the first time after winning the seat of Londonderry, while Stuart Ayres and Tanya Davies retained Penrith and Mulgoa respectively.
On the news front, it was a year where Penrith's growth was at the forefront of the agenda, particularly surrounding the new airport at Badgerys Creek.
Issues surrounding the city's growth, such as parking in the CBD and new infrastructure, dominated discussions.
On the sporting front, it was a year to forget for the Panthers, who fell victim to a horror injury run that saw the team fail to reach the heights of 2014.
In the aftermath, the Panthers cut ties with superstar centre Jamal Idris and coach Ivan Cleary as they look for a fresh approach in 2016.
Through the many thousands of stories that the Weekender runs in any given year, you get a real sense of both the good and bad that exists in this city.
You also learn that the good will always outweigh the bad and that the spirit, strength and resilience of this community will always shine through.
What 2016 brings is anybody's guess, but it will be a huge a news year with a Federal Election and Council elections both taking place.
It's an Olympic year, and we're all wondering if Jess Fox will go one better than her silver medal back in 2012.
Whatever the year brings, we'll be here to bring you every moment of it.
As you probably know, the Weekender underwent an ownership change back in October.
This change strengthens the paper's local ownership, and maintains our status as an independent publication.
As we prepare to celebrate the paper's 25th anniversary in 2016, we acknowledge that the importance of news from an independent, local source has never been more important.
The strength of the Weekender from day one has been its strong connection with the local community and we are proud to say that we invest more into local journalism, local sales executives and local production than any other publication in Penrith. And we'll keep doing it, too.
It an era where the future of print media is often questioned, the Weekender continues to defy industry trends and we strongly believe this is a result of the true local community connection we have.
While my questionable looking head appears above this column each week, the Weekender is put together by an extended team that I am exceptionally proud of.
I'd like to thank our sales team – Simon, Andrew, Ali, James, Linda, Katie and Ryan – for what has been a tremendously successful year. The local knowledge and service they provide to our valued clients is second to none in my very bias view.
To Irene, Maddy and Ian in our production team, thank you for remaining calm (most of the time) while undertaking the enormous task of putting the paper together each week.
To my team of journalists and photographers – Nathan, Dale, Jade, Kate, Melinda and Megan – never underestimate the enormous responsibility you have when it comes to informing this region. You are a tremendously talented bunch of people, and you constantly make me proud (even though a couple of you are also responsible for the increase in grey hair I've achieved this year).
Thank you to Karlee and Amelia for saving us all – constantly.
Thanks to our columnists, contributors and those who assist us in putting our stories together each and every week.
To our advertisers, thank you for continuing to put your faith in the Weekender and for getting behind a fellow local business. Your ongoing support is so very much appreciated.
Finally, to our readers – thank you for continuing to pick up the Weekender each week. It means the world to us.
Have a very Merry Christmas, a tremendous New Year and we'll see you again on January 15, 2016 for our first print edition of 2016.
A limited news service will run on our website and social media pages over the summer.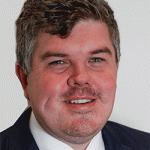 Troy Dodds is the Weekender's Managing Editor and Senior Writer. He has more than 15 years experience as a journalist, working with some of Australia's leading media organisations.