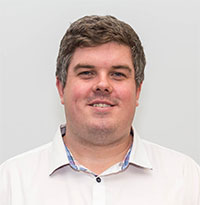 I've been called a lot of things ('triple chinned turnip' is my most recent favourite), but until around 4pm this afternoon, I've never been called a husband.
Yes, that's right, I'm sorry to disappoint the ladies of Penrith, but I'm officially off the market later today.
Spare me the Friday the 13th jokes – I've heard them all, I assure you.
'About time' has been a common response to the news that my partner Stacey and I are tying the knot. We've been together for more than seven years, so I guess they have a point.
Thinking about it this week, it's quite incredible the links that the Western Weekender has to our big day today.
You obviously know my connection, but it's thanks to the newspaper that Stacey and I met in the first place.
I was working at the Weekender as a journalist when Stacey landed her first writing role here, working part-time while completing her university degree.
In 2008, I left the paper for a brief stint to host the drive program on Kick 87.6FM (live and local – who remembers?) and I saw this as the perfect opportunity to bypass the workplace romance taboo and make my move (well, I wouldn't quite call it a move – but you get the picture).
So yes, you could say that the Weekender is very much responsible for the events that take place later today.
But the Weekender connections don't quite end there.
My best man today, Michael Todd, is a business columnist here at the paper and again, we met through the Weekender and Kick 87.6 – bonding over a mutual love for the Penrith Panthers.
One of my groomsmen, Matthew, was once the sales manager here at the Weekender before taking opportunities elsewhere, adding another link to the chain.
I'm beginning to think I spend way too much time at work.
Of course, mission number one is getting to the wedding in one piece today.
It seems simple enough but my family doesn't quite have the best record at this task – my mum was hit by a car and broke her leg the night before her planned wedding to my dad in the early 1980s.
Mission number two is to enjoy the night – I've been told by countless people it'll be all be a blur and that it's important to stop and take a few deep breaths.
And mission number three is to brush up on my swimming skills given we're expecting quite the downpour.
Wedding planning has been a breeze, particularly given I've done very little of it. My wedding 'to do' list was written on a post-it note.
Most blokes just aren't wired to think about the bits and pieces a wedding day requires.
Last week Stacey asked me if she should buy five or six bags of confetti – I didn't even know confetti was involved.
My suggestion of buying our flowers from Coles or Woolworths to save a bit of cash and score some extra FlyBuys points was simply met with a blank stare.
My one big job – the seating plan – is looming to be a triumphant success. That mate we have who is always drunk will simply love sitting next to Grandma.
I've also planned a couple of surprises, and I'm sure everyone will appreciate the Panthers highlights package I've assembled for people to enjoy.
Advice? There's been a bit.
'Happy wife, happy life' seems to be most common.
Only one or two people have suggested I run for the hills.
By accident I also got some advice from Dr Phil, via an episode titled 'Have you planned a marriage – or just a wedding?'
"Develop an emotional prenuptial agreement with your partner, outlining how you'll handle children, discipline, sex, money, division of labour, religion, careers, retirement, in-laws, geography, etc," Dr Phil says.
Romantic man that Dr Phil.
Advice and planning aside, today I get to marry my best friend, my partner in crime and the person I laugh most with in the world.
What happens next is anybody's guess, but that's what's so fun about it. Now, I guess I should figure out what to wear…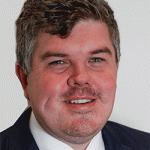 Troy Dodds is the Weekender's Managing Editor and Senior Writer. He has more than 15 years experience as a journalist, working with some of Australia's leading media organisations.