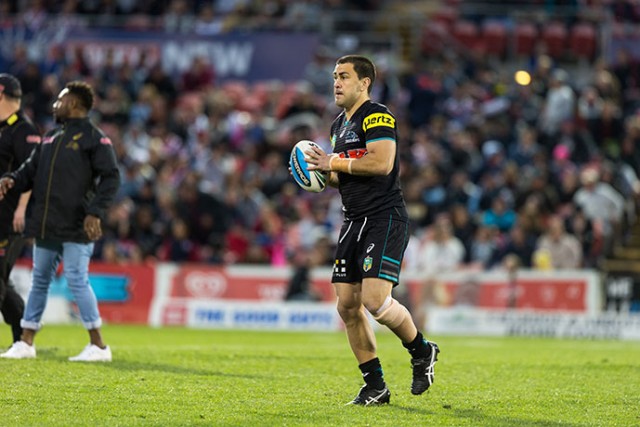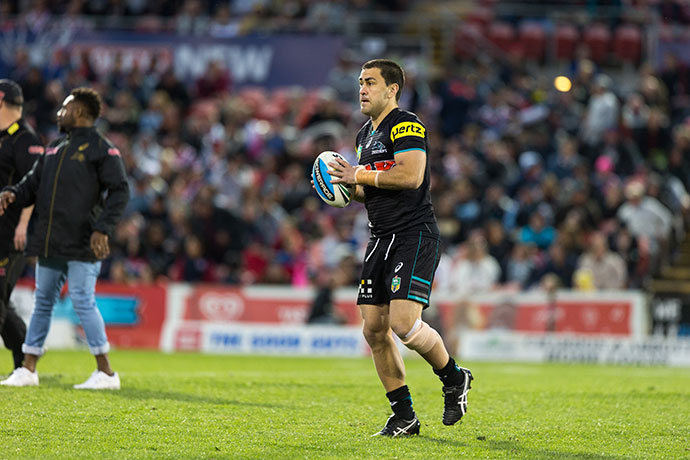 When I told Jamie Soward on Monday morning that I didn't want to speak about last Friday night's game against the Melbourne Storm but instead chat about his passion for all things Boston, his face instantly lit up.
After going from interview to interview reliving his side's devastating 42-point loss, the Panthers five-eighth was chomping at the bit to talk about something completely different – even if it was just for five measly minutes.
If you follow Soward on social media, you'll know by his posts that he's a lover of American sport and, in particular, teams residing out of Boston, Massachusetts.
Soward is so Boston-obsessed that he'll often end his tweets or Instagram posts with the hashtags #33 (the jersey number of Boston Celtics legend Larry Bird) or #617 (Boston's area code).
But how did this boy from country NSW become so passionate about a city they call 'Beantown'?
"My stepdad is a massive Boston Celtics fan… and because I grew up as a lover of basketball, they quickly became my main team too," Soward told Extra Time.
"I reckon Boston would be a mad place to live and the Celtics are a massive passion of mine. I also don't mind the Boston Red Sox (baseball) and watching the Boston Bruins in the ice hockey too.
"I just love escaping the NRL and immersing myself into something different."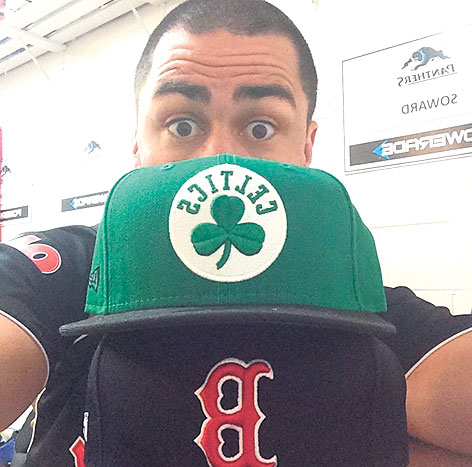 The 30-year-old is such an aficionado on the 17-time NBA champions, that he talks about the Celtics like Penrith supporters talk about the Panthers.
"I know what's going on with our (Celtics) draft picks and that we've got a really young squad with a good young coach in Brad Stevens from Butler University – he's going to be good for the franchise and that's why we've signed him for so long," Soward expertly said.
But perhaps Soward's biggest connection with the city of Boston is the one he has with NBA Hall of Famer and Celtics legend Larry Bird – whom in the 1980s, completely dominated the game.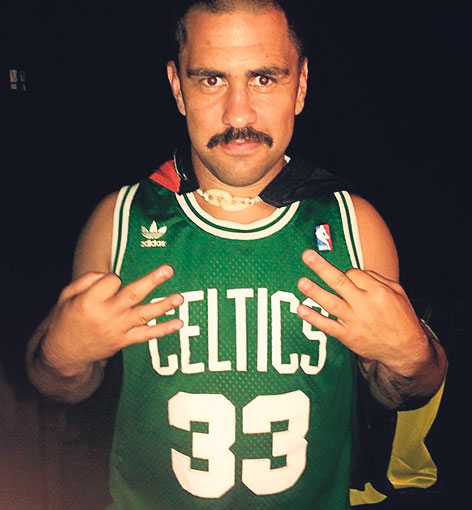 "My stepdad taught me a lot about Larry Bird, he was this white guy in an African American league who came in and really changed the game," Soward explained.
"His hustle, his aggressiveness, his refusing to lose was something I really admired about him. Larry also had a similar upbringing to me, he lost his dad at an early age, so I can relate to that.
"His jersey number, '33', became my favourite number, which works out well because I get to wear '6', so I always tell people that three plus three is six. I just love Larry and I think he's a fantastic role model."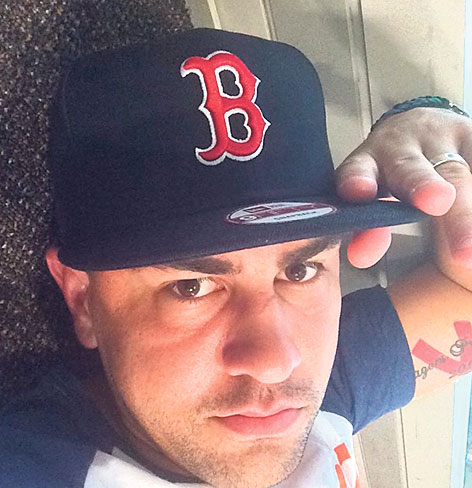 While Soward is yet to visit his favourite American city, he says a trip to Boston is well and truly on the cards, and he may even stick around for more than just a holiday.
"They've got a small league team over there, the Boston Thirteens, so we'll have to see what happens one day," he laughed.
– Nathan Taylor