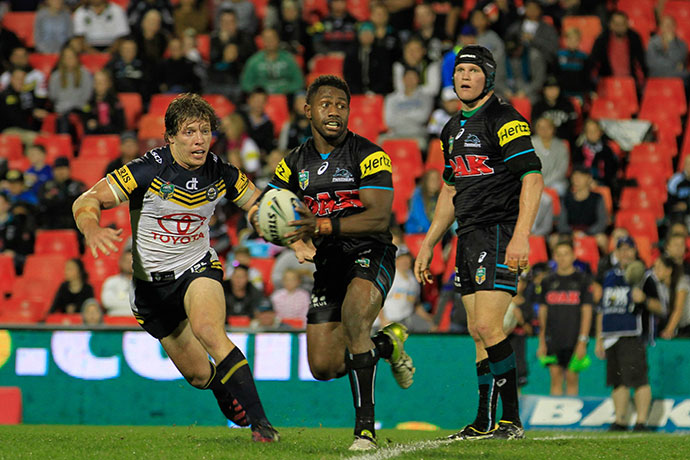 The finals hopes of both Penrith and Canberra go on the line this Sunday afternoon at Pepper Stadium with both sides suffering crucial, albeit very different losses last weekend.
The Raiders slipped to 10th spot on the ladder after losing 21-20 to Cronulla in Golden Point, while the Panthers were totally outclassed by Melbourne 52-10 at AAMI Park.
Both sides sit on 18 competition points and a loss would almost certainly have only die hard fans believing that their team could make the top eight.
The Panthers will wear their old brown and white strip on Sunday and this game certainly has a heritage feeling about it with Penrith and Canberra both seemingly on the rise and on the verge of reigniting some of those great battles that took place in the late 1980s and early 1990s.
Penrith's most significant problem at the moment is its backline.
If injuries hadn't played their part, the Panthers would have gone into last weekend's clash against Melbourne with Matt Moylan, Josh Mansour, Dean Whare, Jamal Idris and David Simmons in the backline – a formidable line-up – but instead coach Ivan Cleary was forced to field a backline that read Will Smith, Waqa Blake, Dean Whare, Issah Yeo and Robert Jennings.
No offence to any of those players who filled in under trying circumstances, but you're never going to win football games against a quality opposition with that backline (maybe one day, but not now).
Most Penrith fans expected Melbourne to be too good last weekend, but it was the way the Panthers lost that is of most concern.
They missed 42 tackles compared to Melbourne's 14, completed just 69 per cent of their sets compared to Melbourne's 82 per cent and had 39 per cent of possession, which was largely their own doing.
The Panthers are playing without confidence and without anyone willing to stand up and lead the side around the park.
Between them, Jamie Soward and Peter Wallace missed 11 tackles against Melbourne while Blake Green and Cooper Cronk missed just one between them. Green and Cronk ran for 108 and 54 metres respectively, made a line break each and had two try assists each.
Soward and Wallace ran for 32 and 37 metres respectively, had zero line breaks and zero try assists.
The statistics are not surprising given the nature of the loss, but they're somewhat damning.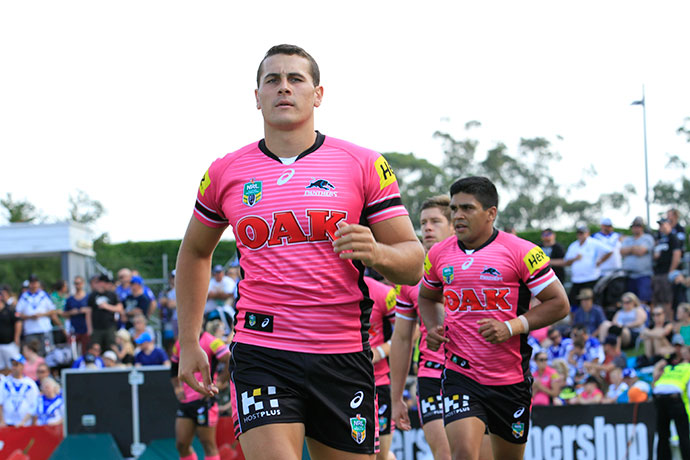 The Panthers are fielding an extremely inexperienced backline, have halves that are not creating enough chances and forwards who aren't making enough metres to lay the platform for points. It is a recipe for disaster.
This weekend's clash is a real test of guts and pride for Penrith.
We'll find out on Sunday afternoon whether the Panthers have simply put the cue in the rack and are desperately chasing a much-needed off-season, or if they believe that they can still do something in this competition and find the form that they discovered last year during a similar injury crisis.
I'm tipping Penrith, without much confidence, purely because I don't think they could possibly be as bad as they were against Melbourne and at home, the Panthers tend to be a much better side.
Truth be told, anything could happen.
Tip: Panthers by 4
– Troy Dodds