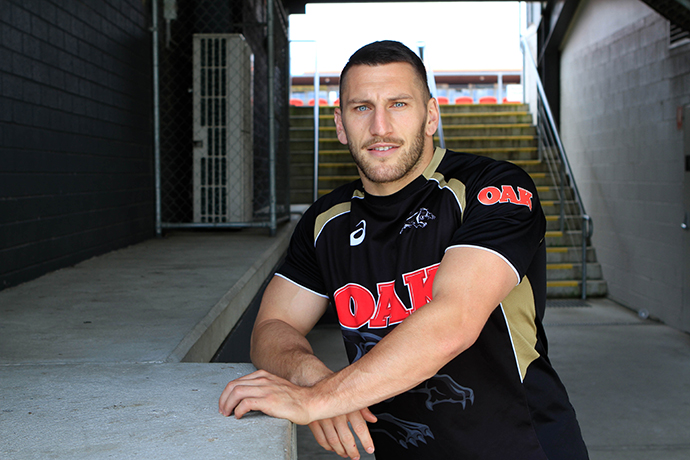 Penrith forward Lewis Brown will leave the club at the end of the season to join Manly.
The Panthers confirmed the news this afternoon, ahead of tonight's clash against Canterbury at ANZ Stadium.
Panthers boss Phil Gould made the announcement after newspaper reports this morning linked Brown's likely departure with Trent Barrett's appointment as Manly coach for next season – which is yet to be officially confirmed but understood to be a done deal.
"Media reports regarding Panther player Lewis Brown's new deal with the Manly club are disappointing and misleading," Mr Gould said.
"Panthers advised Lewis Brown some time ago that salary cap pressure meant he should seek other opportunities.
"Lewis had received interest from several clubs. I personally recommended Lewis to Bob Fulton as a player who'd given us great service."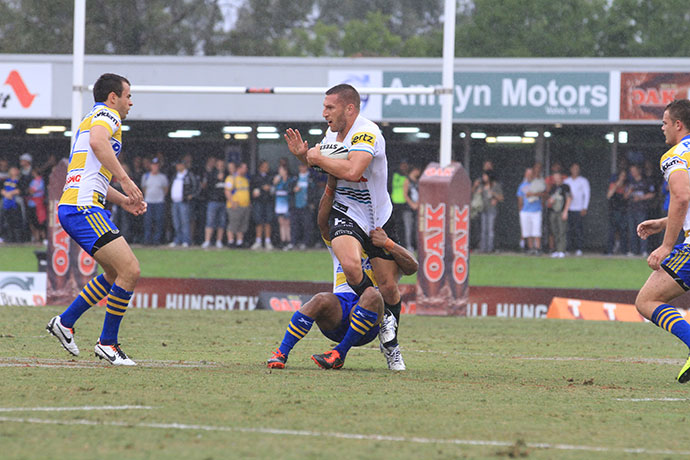 Brown's deal with Manly is understood to be for the next three seasons. He will play out the remainder of 2015 with the Panthers.
"I am extremely happy for Lewis that he has secured his future with a great new deal at a great club like Manly. He thoroughly deserves it," Mr Gould said.
"He has been wonderful for the Panthers. Unfortunately salary cap rules dictate that we can't keep them all."
– Troy Dodds