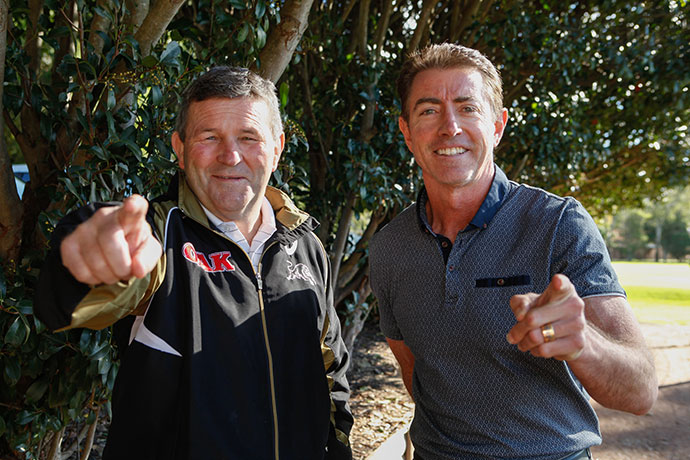 Penrith fans, where have you been?
Panthers legends Royce Simmons and Greg Alexander have issued a simple but effective challenge to supporters from past and present to return to the footy.
The decorated pair, who were key members of Penrith's first premiership win in 1991, want Pepper Stadium to feel like the good old days again when the Panthers return home to face arch-enemies Parramatta next Friday night.
Speaking exclusively with Extra Time, Simmons said he couldn't think of anything better when he was playing than running out in front of a packed house at Penrith Stadium.
"Back when I was playing the hills were chockas and the grandstand was full – it just made me feel proud," he said.
"If you run out as a player and you see spare seats, you certainly don't get the same buzz. Obviously you still play your best but it's a major bonus to have the crowd behind you with a good noise level and people chanting."
Alexander, who played 238 games for the Panthers, also encouraged fans young and old to return in their droves.
"Our numbers are too low, it's as simple as that. We had a fantastic season last year and while our membership is growing, it's growing slowly," he said.
"We need a bigger core group of supporters, we always have. We need more people at the game, not just for the team, but for the football club to survive."
Both legends are hoping fans return in numbers starting with next Friday night's blockbuster against Parramatta.
While the game is historically a sell-out or close to it, the pair want to see more black jerseys there than blue and gold.
"Parramatta has a very good fan base, and I would hate to see the next home game with just as many Parramatta fans there," Simmons demanded.
"We've got a team that's great to watch and since Ivan Cleary's been here, there's one thing that stands out about our team and that's we've always been in the game," Alexander added.
"This group bust themselves every week and they never give up – that's what you want from your team. You want them to give absolutely everything and we've had that since Ivan's been coaching."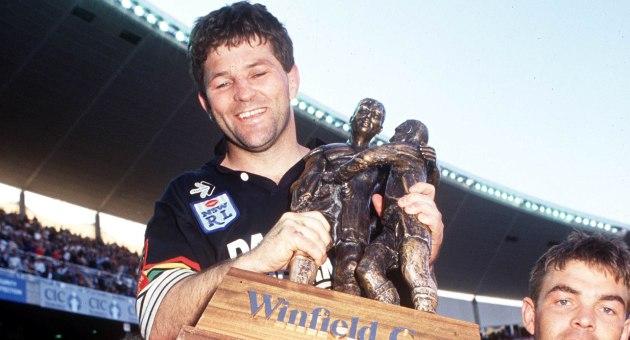 So far this year, Penrith have averaged a crowd of 11,476 people – which is on track to be the highest crowd figure since the 2011 season.
In 2003, when Penrith won their second premiership, the club averaged 17,771 fans – which was and is still an all-time Panthers record.
Alexander, who is no stranger to playing on the game's biggest stages, said a large crowd can make all the difference in a team winning and losing.
"Crowds can sometimes influence decisions, and it certainly does have an impact on the players and their ability to lift – whether they are behind or in front," he said.
"It's just a far more enjoyable experience – the bigger the crowd, the more chance you have of winning the game."
But Simmons and Alexander just don't want fans to show up to next Friday's local derby, they want them to become committed by buying a membership and attending as many games as possible.
"I would love for us to fill the Melbourne game too, the week after, because we're playing against a side that features some of the greatest players of all time," Simmons said.
"When we play at Pepper Stadium, we want to win every game. Having a big crowd is a pretty important ingredient to achieving that."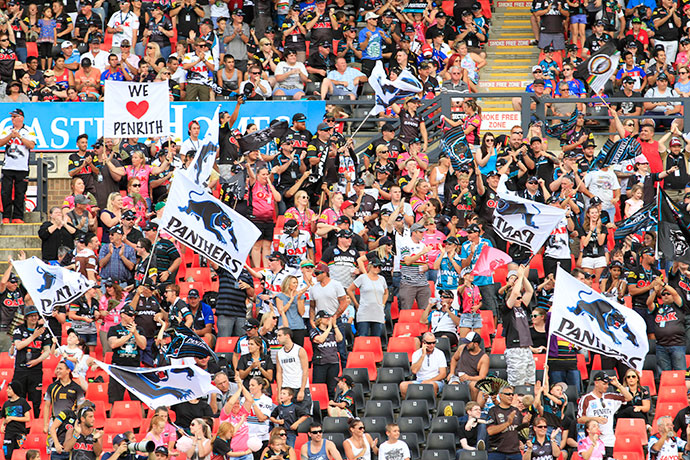 Rugby league has never been more popular on television and attracting big crowds to games, particularly during winter, is a growing challenge for the code.
But Simmons and Alexander say no excuses will be accepted.
So, Penrith, challenge accepted?
The Panthers take on the Parramatta Eels next Friday night, May 29 at Pepper Stadium.
Kick off is at 7.45pm.
– Nathan Taylor