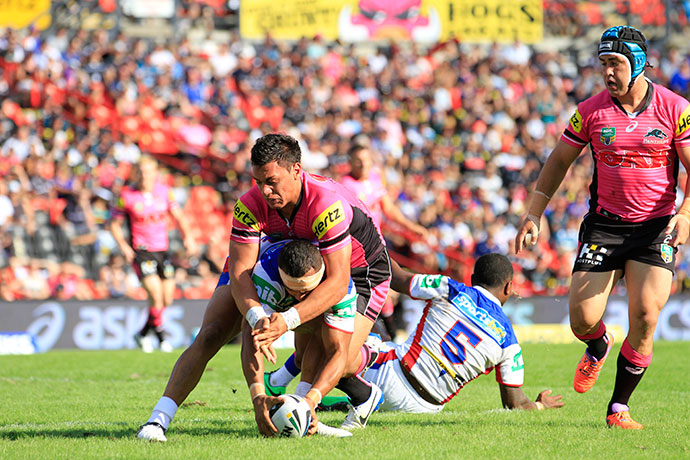 There are two kinds of rugby league players out there.
There's the guys you see on the back page of the paper and all over the TV, and they're usually the guys scoring spectacular tries or slotting last minute field goals to win games.
And then there are the understated heroes who run out onto that footy field week in, week out, giving everything they have to an 80 minute game, without the glamorous write-ups the next day.
I am a massive fan of the latter.
They may not get the headlines or the media deals or the big dollars, but you can't win a football match without them.
For every Cameron Smith, there's a Ryan Hinchcliffe toiling away in the background, waiting in the wings to make sure his playmaker has whatever he needs to get the job done.
Cronulla's Jeff Robson is the steadying influence in his team, and he rarely lets anyone down.
While Matt Ballin is a coach's dream at Manly – you know exactly what you're going to get with him.
At the Panthers, it's Elijah Taylor, and he is one of the best I've seen.
He is at the top of the list when it comes to behind-the-scenes statistics that the average punter doesn't get to see.
He is a vital cog in the Penrith wheel, but because he isn't scoring acrobatic tries or kicking sideline conversions, a lot of the work he does goes unnoticed.
You only have to look at his tackling rate to see how hard he works.
These understated players line up alongside some of the most talked about rugby league stars going around and they are the counter-balance that makes a team work on, and off the field.
You can't have 17 superstars in a side – it just won't work.
You always need someone to steady the ship and players like these are what drive a team to success.
Every successful team of course has a star player there somewhere, but the real key to success is having balance and understated heroes.
– Kevin Kingston