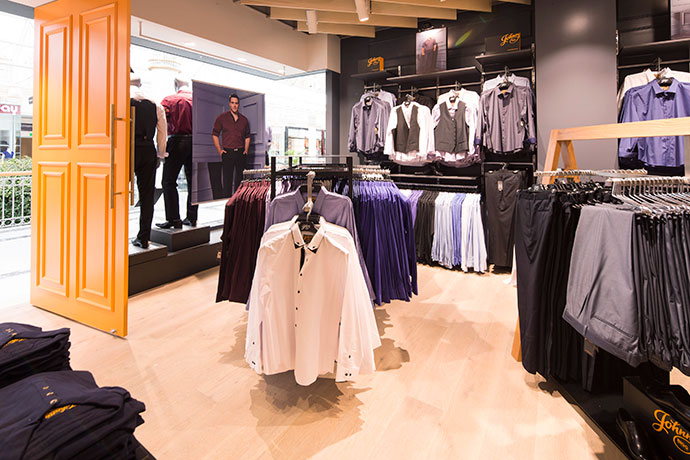 New menswear brand Johnny Bigg by Tarocash has opened its doors at Westfield Penrith.
Recognising the bigger guy's desire to be well dressed, Johnny Bigg offers a unique one stop shop, with affordable, fashionable and versatile options which cater to all his outfitting needs.
It is the only menswear brand in the southern hemisphere that offers a full range of apparel and footwear in consistent sizing, tailored to the big and tall guy.
"The Johnny Bigg Penrith store has been purposely designed as a warm, masculine and welcoming environment, where the customer can shop comfortably in a relaxed and easy manner with expert stylist advice on hand to guide him," said Johnny Bigg General Manager, Julian Hayman.
"On trend, fashionable, good quality products at the right price drives the brand's debut collection, which draws inspiration from New York and London's high street and covers all bases from dressy to smart casual."
A diverse product mix is on offer including suiting, shirting, chinos, denim, polos, tees, footwear and accessories, essentially the complete wardrobe for the bigger guy.
"Whether it's day or night, a footy match or occasions calling for a smarter look – Johnny Bigg has him covered head to toe," Mr Hayman said.