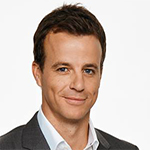 Funny what a big final does.

It makes supporters of people you didn't even know were paying attention.
Makes those of you who invest emotionally in every contest turn into trembling bundles of nervous energy.
It turns people you might think would be envious of the side's run to the edge of glory into the aforementioned trembling fan.
All across Australia, and in pockets around the world, the Western Sydney Wanderers have got the full attention of anyone who loves a contest.
This week for Fox Sports, I've tracked down a few of the players who were a part of the club for the Group Stages of the competition, but have since moved on to other clubs or retired.
Not one hint of bitterness was found. Sure, a few of them were envious of their former teammates but they are all big enough and man enough to realise moving on is part of football.
They were as nervous as anyone watching the game and went mental as anything when Tomi Juric poked home Anthony Golec's pinpoint cross.
In Melbourne, it was halftime in the derby at Etihad Stadium, a tense break with Victory and City locked at 2-all with the prospect of more mayhem to follow in the second half.
But what did a lot of fans do? They stood in front of the screens in the walkways, watching the Wanderers for 15 minutes. Juric scored during this period. The crowd was happy and more than a few missed Besart Berisha's goal to start the second half in the Derby.
A colleague of mine, Daniel Garb, usually covers the big EPL games for us. This weekend is the Manchester Derby. But there's one place he'd rather be, and he'll be there as well – King Fahd Stadium in Rihayd, drowned out by 65,000 Al Hilal supporters.
There's no place most of us would rather be, but normal life, and difficult travel arrangements needed to get to Saudi Arabia put a stop to our attendance plans.
We'll watch back here at 4.30am, bleary eyed in the lounge room, or out with mates, or out with family at one of the live sites… hiding behind hands, the tension almost unbearable.