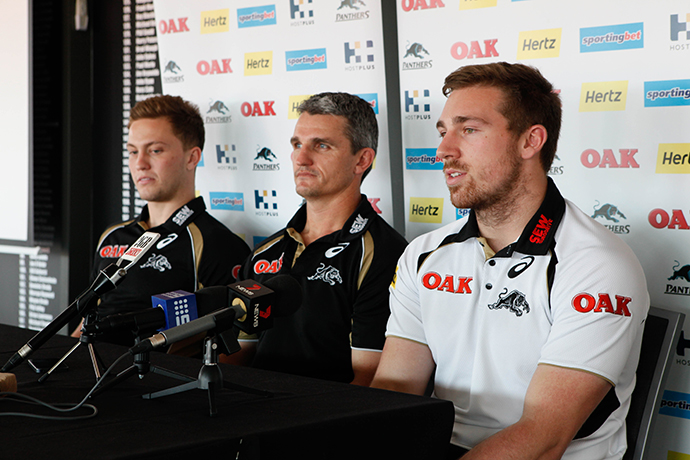 They've been absolute superstars on the field and the Penrith Panthers have made sure they'll remain with the club well into the future with the announcement local juniors Matt Moylan and Bryce Cartwright have re-signed.
Moylan, who was already contracted to the end of 2015, extended his career at the Panthers on Tuesday afternoon until the end of 2017.
While Cartwright, whose current contract was also due to expire at the end next season, committed himself to Penrith until 2018.
Panthers coach Ivan Cleary said the re-signings of Moylan and Cartwright meant a proud day for the club.
"These boys are happy, we're really happy and it's the start of many more homegrown products to come through our system," he said.
"The way they've played [this year] the word's getting out that we've got some young guys with a lot of talent and ability, and we wanted to make sure that they're staying put.
"They'll be a big part of our development going forward as a team."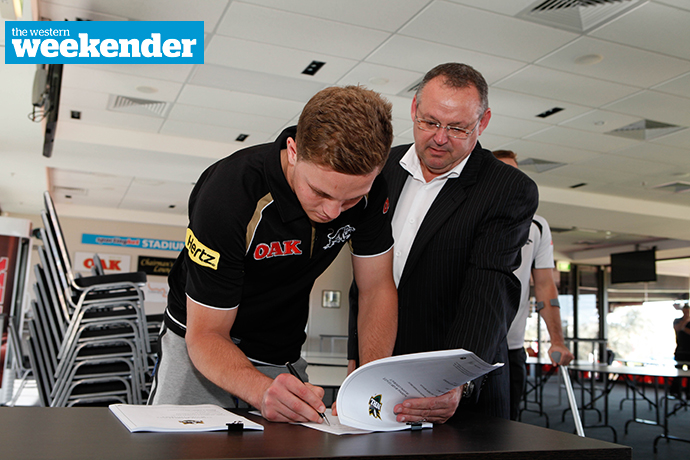 Moylan, who made his first grade debut with the Panthers last season, has been one of the most impressive fullbacks the NRL competition has to offer this year.
The 23-year-old's ability to remain cool under pressure, which has resulted in a number of clutch moments already this season, has been nothing short of spectacular for fans to watch.
"I'm really glad to be staying at the Panthers. We've got a good team at the moment, all the boys are great and Ivan is an outstanding leader," he said.
"I'm excited to see where we can take this club in the future. As a team, we are playing some really good footy and it's exciting to be a part of that."
Cartwright, who made his first grade debut in Round 12 against the Parramatta Eels, said he was proud to remain with the club his family has enjoyed so much history with.
"I really appreciate what the Panthers have done for me and the faith they have shown in my ability," he said.
"Penrith is where I started my footy career and it's definitely where I want to stay and develop over the next few years."