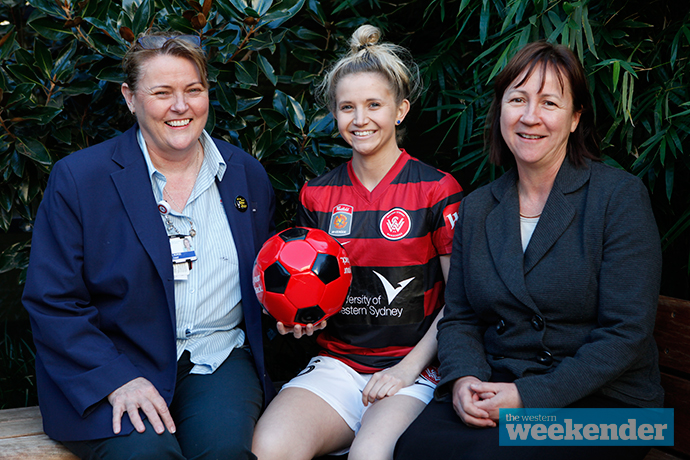 The Western Sydney Wanderers today reaffirmed their commitment to the development of western Sydney football with their squad announcement for the Westfield W-League 2013/14 season.

With a desire to unearth and develop young Western Sydney talent, head coach Norm Boardman has brought in a number of new faces that will see the West strongly represented in the highest level of women's football in Australia.
The entire region is represented in the squad with players ranging from Campbelltown in the south all the way to Wentworth Falls in the west.
Giving the next generation of stars the opportunity to go to the next level of their development is an important mantra for the Wanderers and this season's squad is bursting full of young talent.
Out of the 10 new Australian signings, nine have come through the NSW Institute development program with six of those recently representing Australia in underage competition while also winning the NPL NSW Women's 1 Grand Final last Sunday.
"Today's squad announcement is a proud moment for football in Western Sydney and will aid the long-term health of women's football in this region," said Head Coach Norm Boardman.
"We are establishing a pathway to ensure women's football in Western Sydney continues to grow stronger and giving these players an opportunity in the top-flight is in line with the Club's overarching culture and philosophy.
"Our new girls are working to be the next generation of Australian Matildas and having players such as Caitlin Cooper and Linda O'Neill to teach and support them as they develop will be invaluable."
The ten new Australian signings will join 2013/14 Player of the Year Linda O'Neill and new visa signing Hannah Beard in a squad that blends together youth and experience.
Matilda Caitlin Cooper also returns for her second season with the Red & Black.
The Wanderers open their season against Premiers Canberra United on Sunday, September 14 at Campbelltown Stadium. Kick-off is at 3pm.
Goalkeepers
Trudy Burke
Shamiran Khamis
Defenders
Caitlin Cooper
Victoria Guzman
Grace Henry
Rachel Soutar
Midfielders
Lorena Bugden
Caitlin Jarvie
Demi Koulizakis
Chloe O'Brien
Linda O'Neill
Forwards
Jordan Baker
Hannah Beard (foreign signing)
Michelle Carney
Tia Gavin
Helen Petinos
Rhianna Pollicina