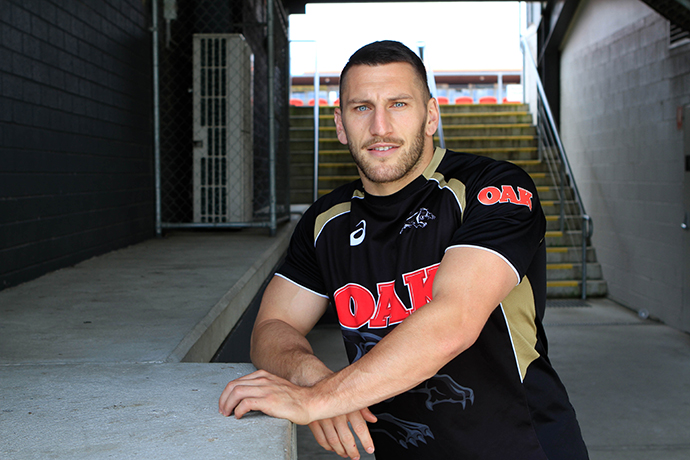 Whenever you talk to a rugby league player, their main goal in life is to play first grade footy and secondly, be one of the 13 players to start the game.

Not often do you hear of somebody embracing the role of a bench player quite like Penrith utility Lewis Brown has this season.
The former New Zealand Warrior has been a revelation for the Panthers coming off the bench this year and is proving the difference in down-to-the-wire games.
"At the end of the day we've got a lot of injuries and probably for me, I've played over 100 games in the NRL, and it's a role I need to fill here by bringing some experience, impact and energy into the game," Brown told Extra Time.
"I suppose I've been around enough teams to realise the bench is just as important as starting is. You've got to bring that second wave of momentum, not only myself but all our bench players this year have been doing it.
"Before each game the four boys on the bench talk about bringing that next wave and bringing that impact to lift the side to the next level."
It has been an up and down season for Brown who, earlier this year, was sidelined for a number of weeks with a minor pectoral injury.
"Since I've come back from injury I've really got the hunger back for my game. At the end of the day I'm just having fun, that's why we play rugby league because we love the sport and it's fun," he said.
"I guess sitting on the bench for 20 minutes gets my energy levels going because I want to get out there so badly. I'm probably bursting out of my skin."
Meanwhile, Brown and fellow Kiwi and Panther Sam McKendry last weekend opened their Nutrition Station healthy café in Emu Plains. With his business partner re-signing with the Panthers last week until 2019, Brown hopes he can also commit himself to the area long term.