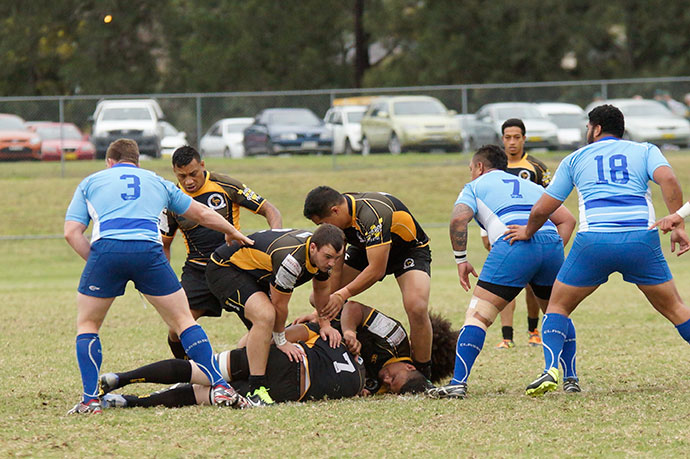 Despite blowout scorelines and only one win in the past two years, Penrith Emus coach Sateki Tu'ipulotu has vowed to ambush the competition next season.

With just two games remaining of the 2014 season, Tu'ipulotu believes with the injection of some new players surrounded by an already capable core, the Emus can build into a stronger force in 2015.
"I've started looking at my player retention and recruitment for next year and we'll be starting back at training on October 1," Tu'ipulotu announced.
"I have about eight core players that I obtained this year that I hope to use again next year and build a team around. I hope to bring on new players to continue to strengthen the team.
"I know it sounds like a far fetched goal but I'm looking at ambushing the competition next year and booking a semi final spot."
Last Saturday the Emus went down fighting to one of the top teams in the competition, Eastwood, 63-29.
Despite the lopsided scoreline, Tu'ipulotu said he was happy with his side's efforts to obtain a bonus point by scoring four tries.
"I was proud of my boys irrespective of the scoreboard. The scoreline didn't indicate how well the team did," he said.
"To be honest, we gave Eastwood six easy tries, take those away and it's a close game. To come away with a bonus point against those guys was a major effort from the boys."
This Saturday the Emus return to Nepean Rugby Park to take on West Harbour who are desperate for a finals spot.
Kickoff is at 3pm.