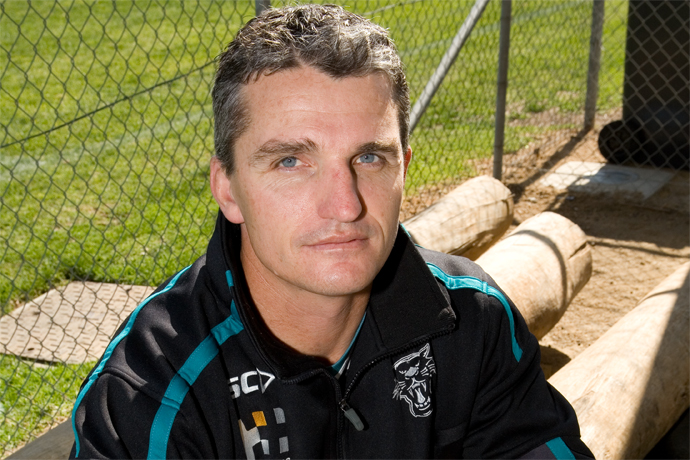 Panthers coach Ivan Cleary has backed the idea of a newly built stadium in Penrith but understands commercial opportunities larger stadiums offer NRL clubs are hard to ignore.
Speaking at a media session on Thursday morning, Cleary said in order for the Panthers to continue playing out of Sportingbet Stadium in the future, home ground attendance in the next few weeks is vital.
"I'd encourage all fans, when we come back here in a few weeks time for three of our last four games, that bums on seats says a lot," he said.
"We all love suburban grounds. We love this stadium. We love the community feel about it. People who come here love coming here but the commercial reality of it is – do you get enough people through the gates? Is the experience they receive good enough for their money? There's no easy answer."
While the debate will continue for many more months to come as to which venue is best for the Panthers long term, Cleary admitted he'd love nothing more than to remain at the current Mulgoa Road site.
"Personally I'd love to be able to stay here [at Sportingbet]," he said.
Meanwhile, on the eve of new five-eighth Will Smith's debut in the NRL, coach Cleary has described Peter Wallace's performance, playing with a ruptured ACL last Saturday against the Sharks, as one of the bravest things he's ever seen.
After returning earlier than expected from a serious knee and ankle injury last weekend in Bathurst, Wallace was dealt a devastating blow after he left the field early in the first half with another serious knee injury, this time to his opposite knee.
Showing true grit and captain's toughness, Wallace returned to the field shortly after, finishing the game, not knowing his season was about to end.
"The effort of our captain last week… you just can't buy things like that," Cleary said.
"I hope it's something spoken about for years to come and everyone that puts on the Panthers jersey can appreciate those sorts of efforts. It was just amazing. While he won't be back this year, that effort alone will inspire plenty of others."
The Panthers will take on the Bulldogs tomorrow night at ANZ Stadium.