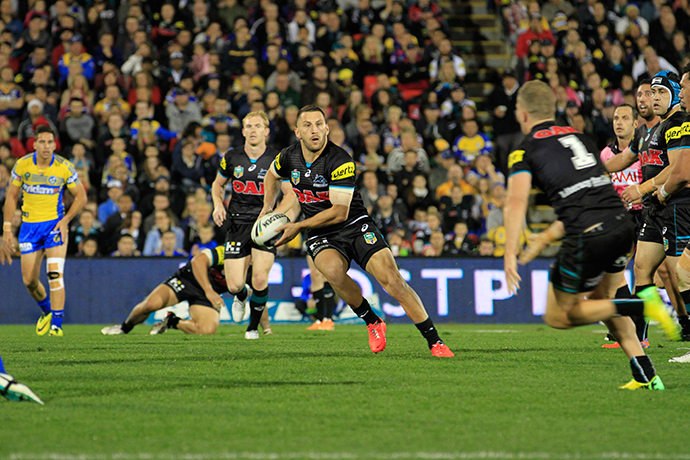 Panthers second-rower Lewis Brown knew his side would eventually come good despite the rollercoaster season that was 2013.

Brown joined the Panthers from the New Zealand Warriors last season and has been one of Penrith's most consistent performers over the past two years.
Speaking with Extra Time, Brown said the Panthers are finally making inroads in the competition, currently sitting second, because the entire squad believes in each another.
"I joined the team last year because I believed we had a lot of potential," he said.
"We're a playing group with no big heads or egos within our squad, everyone is humble and wants to work hard for each other.
"A lot of people wrote us off because they didn't believe in us but we believed in ourselves and it's starting to show. It's a long journey but we're not getting too far ahead of ourselves."
With some fresh new faces on board, who have been living up to their potential, Brown said the Panthers were finally starting to find their own brand of footy.
"We're building a culture here that everyone loves to be in," he said.
"Definitely the new recruits have added enthusiasm and experience. They're just good all-round blokes to have around the squad and that's what Ivan is about.
"He's about building a good playing group that want to play for each other, making sure there are no egos and that we're all on the same level. It's certainly starting to show in our footy."
Meanwhile, Brown revealed he tore his pectoral muscle not once but twice in consecutive weeks which saw him miss nearly two months of football. He returned against the Eels at Sportingbet Stadium last weekend.
"It was good to come back and lace up the boots again in front of that big Penrith crowd," he said.