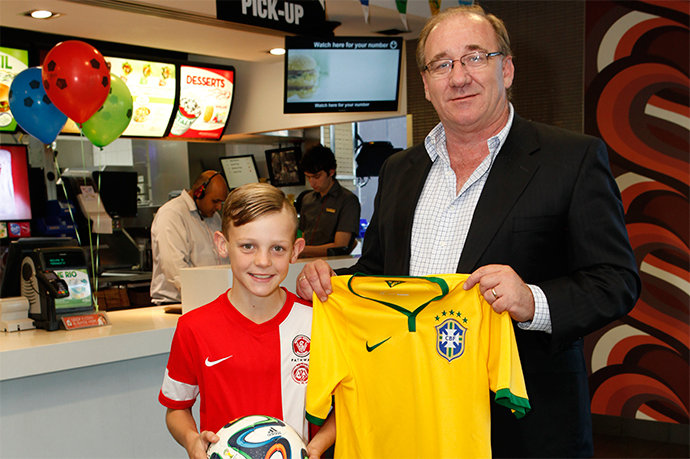 Mad soccer fanatic Liam Austin is headed to the FIFA World Cup all because of a random act of kindness.

The Glenmore Park resident and local soccer player recently won an exciting competition that will see him travel to Brazil for the sporting spectacle as part of a very special prize.
10-year-old Liam will join 21 other children from around the world as they escort players onto the pitch at the final of the FIFA World Cup.
Playing soccer since the age of four, Liam was chosen for his demonstration of the values of fair play after an extraordinary act of mateship.
One Saturday morning Liam was playing for his U7's soccer team when one of the opposition players went down injured. All by himself, Liam volunteered to play for the opposing team and fill in for the injured player.
Despite the fact he was playing for the opposition, Liam played with the same ability and passion he did for his own team, scoring three goals.
"Because the other team had no reserves spare, it would've had to stop the game, that's why I decided to step in and help them out," Liam said.
"I can't wait to walk out with the players. My dad and I have already started researching Brazil, which has got me all excited."
McDonald's Glenmore Park Licensee, Ian Garton, said the McDonald's-run competition was very popular but Liam's entry was the clear winner.
"The Player Escort competition attracted many entries which displayed the values of fair play, however Liam was a stand out winner," he said.