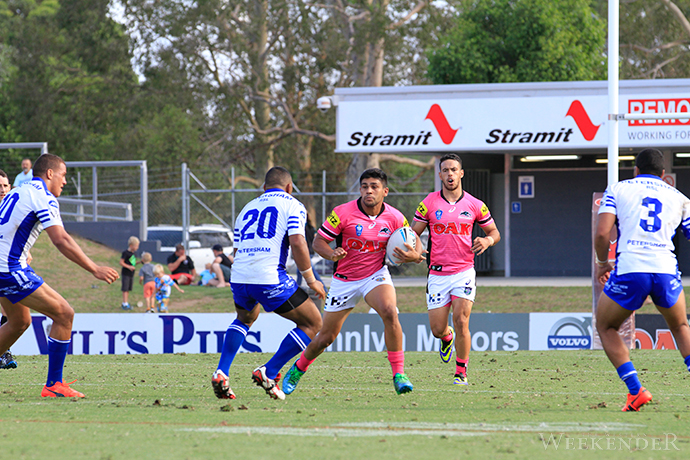 Penrith Panthers newcomer Tyrone Peachey admits a recent stint in the NSW Cup has made him a better player.

After starting the season in Penrith's top 17, the former Cronulla Shark was dumped to reserve grade by coach Ivan Cleary after just four weeks in the top grade.
Speaking with Extra Time, Peachey said his recent demotion made him hungrier and allowed him to work on a couple of things that needed fine tuning.
"I just wasn't performing and I got dropped to get my match fitness back up. Everything has worked out," he said.
"Ivan wanted me to work on my defence and organising players around me, like players pushing up. But the main aspect I've been working hard on is my defence and trying to get that better."
Peachey, the nephew of Sharks legend David Peachey, was signed by the Panthers on a two-year deal to add a spark to Penrith's attack, something they've been struggling with to start the year.
After eight rounds the Panthers have the second lowest attacking points behind the Cronulla Sharks. Peachey, who regularly comes off the interchange bench, said he's given a strict message by coach Cleary before entering the pitch.
"Just lift the energy and try and get my hands on the ball," he said.
Peachey also revealed the club were considering turning him from a second-rower/lock into a hooker, possibly to fill the void Kevin Kingston will leave if he moves on at season's end as predicted.
"They've been telling me to work on hooker but I really like second-row and lock, that's what I've been playing at the moment," he said.
"I just want to try and get better in those positions at the moment. If anything else happens it happens but right now I'm happy with where I'm at."
Peachey is now back in first grade and played against his former club at Remondis Stadium last weekend.