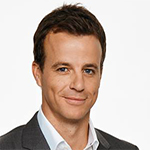 So much we see in sport is all about being in the right place at the right time.

The greatest moments in an athlete or coach's career usually come when they happen to be ready, and opportunity is ready for them.
Now that sounds like something you'd see on some gym wall to inspire you to lift another five kilos for the sake of it, but it fits for Sunday's A-League Grand Finalists.
The Western Sydney Wanderers haven't been the box office blockbuster they were last season – sequels are always harder – but man, they've gone close.
The season hasn't got into the rhythm of the epic run of last campaign, but here's where it gets back to timing – then, Central Coast Mariners were a shade too good (a shade, not much) when it really counted.
This time, with the arduous task of dealing with Champions League midweek fixtures, and a travel log book Kevin Rudd would be envious of, rhythm seems to have been found right when the last song is about to be played.
Shinji Ono looks like a spritely 24-year-old, not a near-to-retirement 34-year-old, Iacopo La Rocca and Youssouf Hersi have stayed out of trouble and will be there on Sunday unlike Allianz last year, and other important players are nearing performances at full capacity.
Look at Adelaide United. A month ago, they had everyone a little wary, but just when it started to matter more, for one reason or another, their collective force waned slightly. That alone was enough to end their season.
Tony Popovic knows exactly what to expect Sunday. The majority of the players do aswell.
And the same goes for Brisbane.
Go back to the start of the season, and anyone who saw them in a trial game knew they'd lead the comp until Christmas.
They'd got the unsettling vibe of last season out of their system, and the nucleus of two Championship-winning sides knew exactly what to do to get back there.
They did start quickly, and didn't slow down until they won the Premier's Plate.
They had their blips through the season, but they last for 30 minutes, not three games.
Thomas Broich, the greatest import the A-League has seen has played every minute of every game and been dangerous for just about all of them. Hardened footballers like Jade North, Matt Smith, Michael Theo, Matt McKay, Liam Miller, Besart Berisha.
Youngsters like Luke Brattan and Dimi Petratos playing better than they ever have. Quite the mix.
Then they won the Premier's Plate, and haven't quite been at that level. Not by much, but there's an ever-so-slight difference.
Given fine margins decide games like this, everything counts.
The Wanderers with momentum. Brisbane needing to be as good as they have been all season. Sunday's all about who times it right.