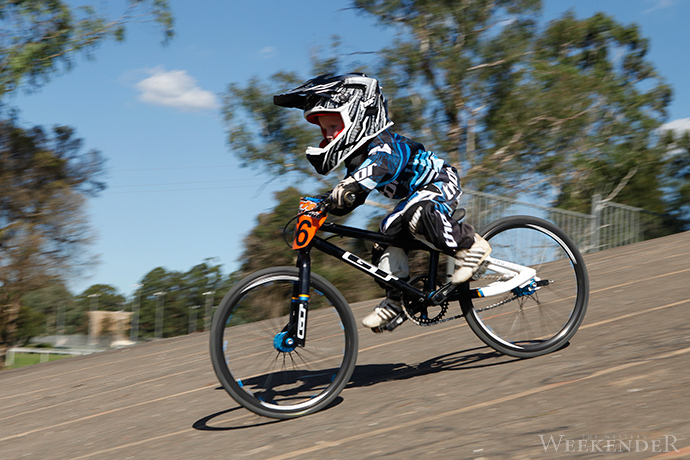 Nearly every kid growing up has a bike. But not every kid grows up without the need for training wheels. And especially not this kid, Jake Kovacic, who at just two is already a pro on his BMX.

What makes this Glenmore Park toddler's story so remarkable is that in the space of six months since owning his first bike, he is already competing in BMX competitions against kids much older than him.
Jake's passion for BMX is so rampant that from the moment he wakes up to the minute he goes to bed, everything in his life is BMX.
"Jake watches YouTube videos of BMX races all day long and there's also an iPad app with the gate start sound which he listens to over and over again until he falls asleep," his father Mark said.
Even when Jake's not tearing up the dirt track in St Marys, he's zooming around the house on his balance bike whilst talking about BMX non-stop.
Mark said he was surprised and shocked at how fast his son picked up the popular sport.
"It's not something you expect your kid to be doing at two-years-old without training wheels straight away," he said.
Later this month, Jake as well as a number of other great riders from around the state will converge on the St Marys BMX Track at Blair Oval for the Penrith BMX 'Penrith Open' on Sunday, March 30.