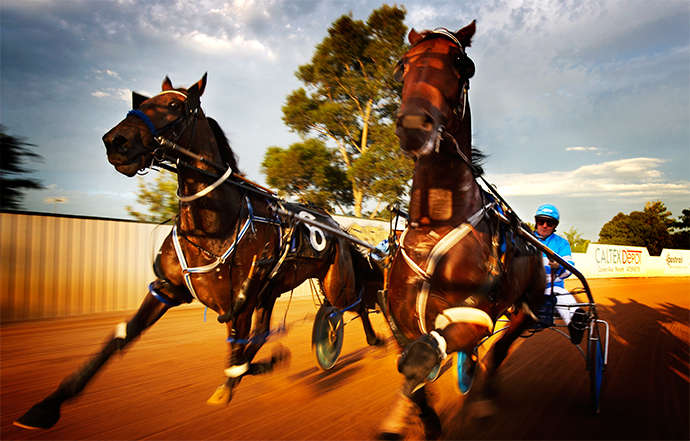 If you think traffic is a problem in Penrith these days, spare a thought for people half a century ago when cars were backed up from the Penrith CBD all the way to St Marys as the region flocked to catch the newest and biggest show in town.

The day was Thursday, April 16, 1964 and it will be long remembered as the day a Penrith icon was born.
An icon that didn't just bring the community together back then, but is still doing so some 50 years on.
Next month the Penrith Paceway together with the local harness racing community will celebrate its biggest milestone yet – 50 years of harness racing in Penrith.
Although there had been a racing track at the current Penrith Paceway site since the early 1920's, harness racing didn't officially begin until that day in April when the first registered meeting was held.
According to Penrith Paceway CEO of 16 years, Lorraine Pozza, Show Society President Dr Maurice Renshaw worked tirelessly for a long time to secure a trotting licence for Penrith.
"A special act of parliament was enacted to place Penrith outside the 30 mile (48km) limit that was in force at the time and had prevented a licence being granted to the city," she said.
"By the legislation, Penrith would be declared a country area for trotting purposes. Dr Renshaw indicated that meetings would probably not be held during the winter months but would start early in the spring racing season.
"Dr Renshaw had been closely pursuing the allocation of a licence throughout the past year and the major breakthrough came when chief secretary Mr C. Kelly inspected the Penrith Showground area."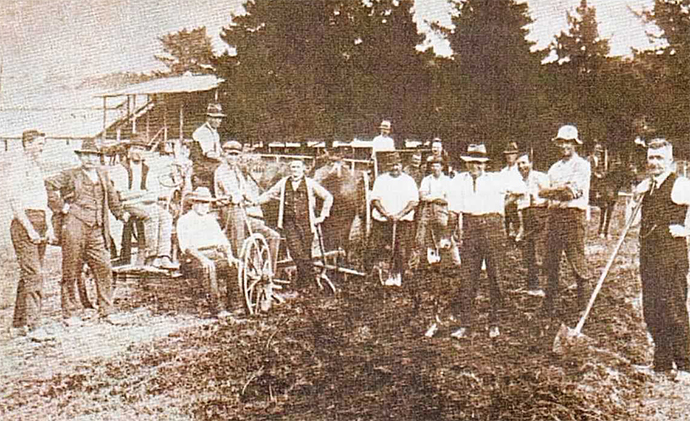 When the licence was finally given the green light in 1964, Penrith spectators streamed towards the showground from all directions from mid-afternoon to obtain a vantage point for the opening race at 7.30pm.
The bookmakers ring had over 40 bookies with a waiting list of another 20 and crowds were in excess of 7,000 people, which tested the capacity of the ground at the time.
The opening night didn't run without its fair share of teething problems though with leading horses in the first two races visibly affected by the glare the photo-finish flood lamps produced.
But despite all the challenges of opening night, people continued to return to the Paceway in their droves for decades as it was the only place to witness top level harness racing in their own backyard, and still is.
In 1984, a major addition that was the main grandstand was installed but it wasn't until 1999 when the Penrith Paceway would undergo its biggest transformation thus far courtesy of a huge range of improvements brought about by current president, Max Laughton.
Along with his fellow directors, Mr Laughton decided to make the bold but necessary move to extend the track from 764 metres to half a mile (804 metres).
He also decided to introduce a registered club for punters and families to enjoy whilst spending a night at the races.
"1999 was a memorable time in our club's history but we did have one particular teething problem back then," Ms Pozza explained.
"When we first opened the club in 1999, we had a major blackout and we had to use candles… it was 'Club by Candlelight'. It was quite unexpected and forced us to build a little substation on Ransley Street to prevent it from happening again.
"Because we had everything running at the one time, including the track lights and the kitchen, the power was overloaded. It was a quirky moment in our history but our patrons thought it was a fantastic little novelty."
With the Penrith Paceway entering its 50th year, what's next on the cards for Penrith's proudest icon?
In January next year, the track is set to undergo another extreme makeover with the radius on the home turn to be expanded from 77 metres to 82 metres, for safety reasons.
A new stable complex will also be built and the brick fences surrounding the site will be torn down to give it a much more inviting curb appeal.
"These future changes will renew and modernise the complex," Ms Pozza said.
"We are very proud to be in the middle of town, we are very proud to be on Station Street and we are really looking forward to staying here for another 50 years."
To coincide with their 50th anniversary, the Penrith Paceway will be putting on a special event this Thursday, April 3 which promises to celebrate the proud history of the club with a night of entertaining racing and formalities.
"There will be plenty of racing legends in attendance on the night including the family of the late Merve Adams, who was our first ever race winner back on April 16, 1964. Merve was our ringmaster here for many years and is steeped in history here at Penrith Showground," Ms Pozza said.
"The main race will be sponsored by local identity, Ross Sinclair, who started supporting the Paceway some 45 years ago. We are honoured to have Ross on board for this very special occasion."
April is set to be a big month for Penrith Paceway who will also celebrate a number of milestone harness racing events including the 20th anniversary of the Chippys/PFD Cup on Thursday, April 10 as well as the 45th anniversary of the $50,000 Schweppes Renshaw Cup on Thursday, April 17.
"April is a month for all to look forward to. Top horses, top entertainment and top facilities all happening at the excitement track of Penrith Paceway," Ms Pozza added.