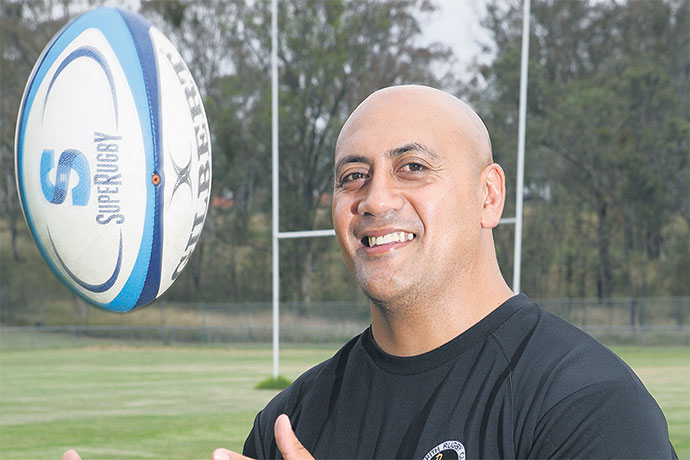 Penrith Emus coach Sateki Tu'ipulotu has vowed his side isn't just in the Shute Shield competition to make up the numbers this season but to win.

His strong declaration comes after Penrith's surprising final pre-season trial win against 2013 premiers Sydney University 38-31 last weekend. His recent opponents are also the same side the Emus will be up against this Saturday at Nepean Rugby Park in the opening round of the competition.
"The fans will be entertained this season. We're not there to compete, we're there to win, simple as that," Tu'ipulotu said.
"We have quality players and leaders in our team now. It goes to show there is plenty of talent out west."
The Emus failed to win a single game in Tu'ipulotu's first season in control last year, but despite all the heartbreak, recent trial form has suggested the Emus could very well record at least a few wins in season 2014.
"I saw plenty of confidence and character in the boys following the Sydney Uni game," Tu'ipulotu said.
"In the last 20 minutes I usually ask them to lift and before they would die but last weekend they finished strongly, which was good to see."
One new signing who impressed Tu'ipulotu in the off-season and who'll also make a major difference to the Emus' backline this season is former Penrith Panthers lower grader, Michael Mate.
"Michael has had a few horrific injuries in the past from his rugby league days, and I think he just wanted a fresh start by playing rugby union and that's why he's with us," Tu'ipulotu said.