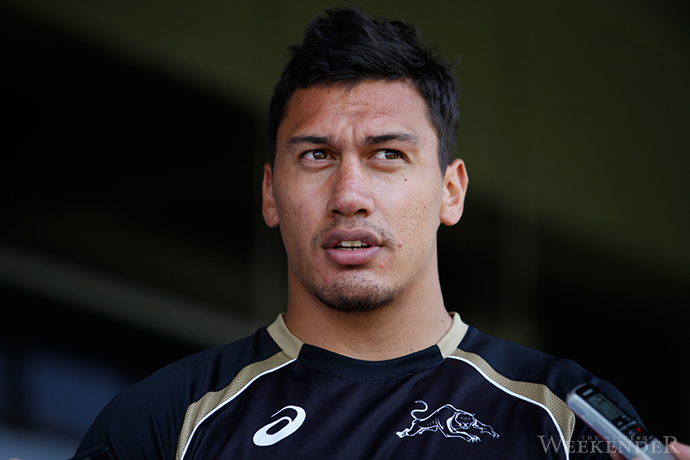 New country, new home, new team – Elijah Taylor certainly has a lot to get used to.

And the 23-year-old has plenty to prove as well – saying he's determined to make an impact at the Penrith Panthers in 2014.
"I feel very welcome – it's a good playing group and an awesome club," said Taylor, who started training with the club last week, earlier than anticipated.
"They gave me the option to come back today (Monday) but I thought it's a new team and I've got to get in early and earn respect from the players."
Coming to Penrith was a huge decision for the New Zealand international, who was born in Hawera and played all his junior football across the ditch.
"It was a massive step. I've never lived out of New Zealand before and I haven't got much family here," he said.
"It's something different that I haven't done before so it's a massive challenge and I've got a lot of work to do here."
So impressive has Taylor been for the Warriors that coach Matt Elliott – the former Penrith mentor – tried to convince him to stay.
"About half way through the season they asked me to reconsider," he said.
After a fortnight training in Penrith's sweltering summer heat, Taylor certainly isn't regretting the move but admits the weather has been tough to get used to.
"27 is a hot day in Auckland," he joked.
"I've found it really hard but they say you adapt to it so hopefully I will."
Taylor's move to the Panthers is an opportunity for him to reunite with coach Ivan Cleary, who joined Penrith from the Warriors two years ago.
"I understand his structures and how he likes to play the game," Taylor said.
"It's really simple, it's really basic and it puts the onus on the players. He gave me my first grade debut back at the Warriors and he's a good coach."
Taylor said after the disappointment of last year's World Cup Final defeat, he's hoping to continue his representative career with New Zealand this year while at the Panthers.