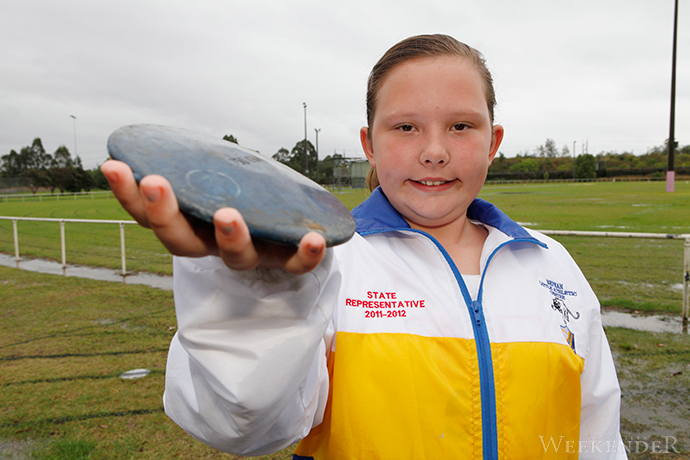 Shahni Edwards, a Year 5 student at Bennett Road Public School has just qualified for the Athletics NSW Trans-Tasman Tour of New Zealand in her chosen sports of shotput and discus.

Edwards, who's been a member of the Nepean Little Athletics club for seven years, said she can't wait to take part in the three-day competition that begins in Auckland in January.
"I just love competing, I'm really good at all the school athletics carnivals," she said.
"The furthest I've thrown the discus is 28 metres and nine metres for the shotput but I prefer to throw a discuss because it's easier."
Edwards' mother, Renee, said her daughter got into the two disciplines from a young age and hopes she continues to throw as she gets older.
"Shahni started throwing in tiny tots and I saw her potential from a young age," she said.
Edwards said World Champion discus thrower Dani Samuels is her idol.