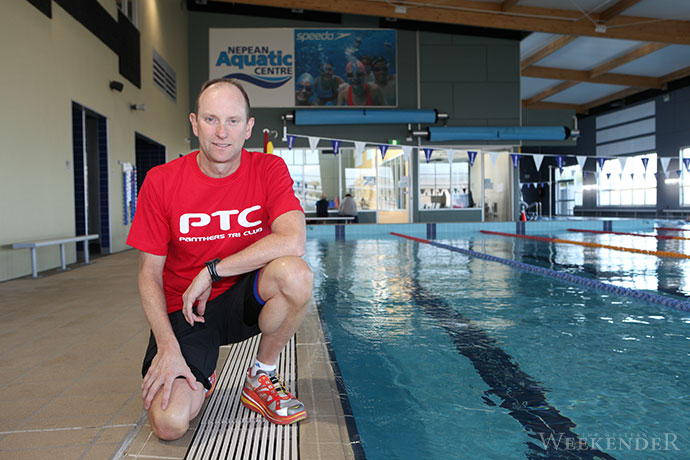 One Glenmore Park athlete is currently in deep training to conquer the toughest, most physical challenge of his life – the world famous Hawaiian Ironman World Championship Triathlon.

In October, 45-year-old Alan Bentley will compete, for the first time, in what's regarded as the most enduring and physically demanding triathlon there is, set on the picturesque shores of Hawaii's volcano laden Big Island.
While the swim, cycle and run leg is the same distance as every other Ironman challenge he's competed in, it's the climate and harsh natural elements of the Hawaiian course that's set to test his mental and physical abilities.
"The heat, humidity and cross-winds can be anything up to 95km/h on the bike," Bentley said.
Bentley qualified for a spot in the Hawaiian Ironman after finishing in the top three of his 45-49-year-old age group at the recent Cairns Ironman in June.
He said after watching the event as a tourist in Hawaii last year, he can't wait to finally be taking on the course himself in just under three months.
"The Hawaiian Ironman is the biggest triathlon in the world… most triathletes would consider it bigger than an Olympic gold medal because of the toughness of the course and prestige of it," Bentley said.
"There's two mountains that top out at 14000 feet, that's what makes the course even harder because most of the ride and run course is in the lava fields."
Other local triathletes set to take part in the event include Corey Chapman, Leigh Chapman and Bede Johnson.