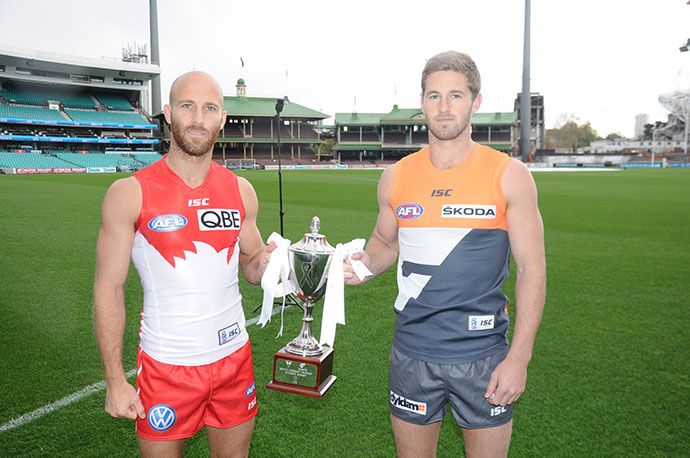 In a surprising statement, Greater Western Sydney Giants co-captain Callan Ward has declared his side can notch up their first win of the season by beating reigning premiers, the Sydney Swans, this Sunday afternoon at the SCG.

Ward made the rather astonishing call during a press conference to hype up AFL's Sydney Derby 4 between the last placed Giants and the fourth-placed Swans.
"I think we can beat them," Ward said.
Despite not registering a win so far this season, the Giants are confident they can give their cross-town rivals a big scare in what's predicted to be a very physical clash.
"I think the Swans are a great club and a great team, they always give their best and are extremely tough," Ward said.
"It's a club that we've looked up to ever since we started in the AFL, so we're expecting a physical performance on the weekend."
The 23-year-old midfielder said the Giants will channel the game plan of the Swans in the hopes of beating them at their own game.
"Every team will go hard at the ball and hard at the man and that's what the Swans do, that's what we'll try and do," Ward said.
"We can base our game on the way the Swans play the game and hopefully we can get away with a win or a really competitive game this weekend."
GWS had their closest contest of the season last Saturday against the Western Bulldogs in Canberra. The Giants led at the turn of every quarter before going down in the fourth 87-83.
After beating the Giants in round one by 30 points, which was GWS' second closest losing margin this season, Swans captain Jarrad McVeigh said he's excited yet cautious about battling them again.
"We know they are hard, tough young kids with a lot of talent and that's how we like to play the game," he said.