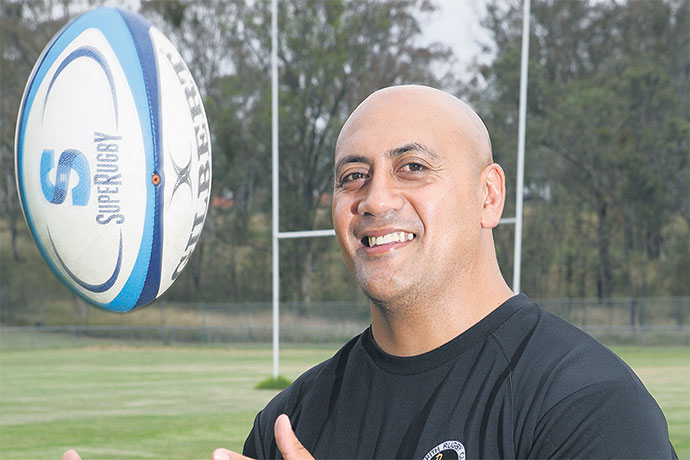 With just three games to go in the Shute Shield season, Penrith Emus coach Sateki Tu'ipulotu is still remaining positive but just don't get him started on the referees.

The Emus were again on the other end of a flogging last Saturday afternoon, this time against Randwick 52-19. But the rookie coach admits while his young side aren't quite up to the standard, the referees aren't helping either.
"The referees are very inconsistent this year," Tu'ipulotu said.
"They are worse now than they were when I was playing. Randwick were also disgusted with the referees, a lot of clubs in the Shute Shield are. Their inconsistency just ruins the game and ruins what we're supposed to play for."
Tu'ipulotu said he's tried on numerous occasions to complain to NSW Rugby about the state of the referees but to no avail.
"There's a process we have to go through but it just falls on deaf ears," he said.
"You get sick and tired of sending through the same information. It's like they are untouchable to be honest."
Despite the big loss to Randwick, it was a vast improvement to the last time the Emus played them where they lost 80-7.
"There were a few standouts in the game including Leo Burgess and Paueli Halafihi, who played very well and was my man of the match," Tu'ipulotu said.
This Saturday the Emus will travel to Manly Oval to take on the fourth-placed Manly Marlins. Penrith will go into the game with a 'nothing to lose' attitude according to Tu'ipulotu.
"We are at the bottom of the table and this year has been a trial and error for everyone, even myself as coach, to see where the club is at," he said.
"I can guarantee you next year will be a better season because of the experience a lot of these young players have had.
"It's always hard to play Manly. They've got a few players back and have a big forward pack. We've just got muscle up."
After Manly, Penrith will play two games to see out the season against West Harbour and Parramatta.