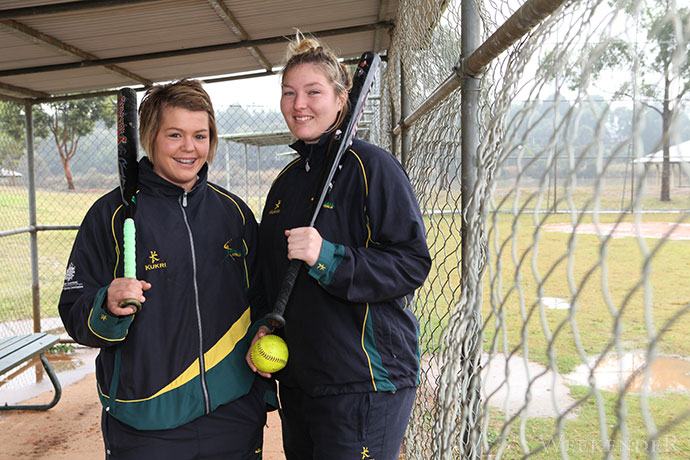 Two local softball players will be living out their dream next week when they jet off to Canada to represent Australia at the International Softball Federation (ISF) Junior Women's World Championships.

19-year-old Bianca Abrahams and 18-year-old Taylah Tsitsikronis, both from Penrith City Softball Association, will play in the Under-19's Australian team competing against the best softball nations in the world.
"I'm extremely proud to be representing Australia because you work towards it your whole life," Abrahams said.
"You always want to do it but you never know you can do it. I was really proud of myself and so was my family."
As opposed to Abrahams, this won't be the first time Tsitsikronis will be wearing the green and gold having represented Australia at the last Junior Women's World Championships in South Africa in 2011.
This time, however, she'll have slightly more pressure on her as vice captain of the Australian side.
"I've always told my mum I wanted to play for Australia and it finally came true a few years ago," Tsitsikronis said.
"We came fourth in the last world championships but we've got a good chance this year if we play as a team and work together."
Abrahams, a 15 year softball veteran, said she's itching to jump on the plane and can't wait for the competition to start.
"You know you've been working hard towards it, so finally getting to play and show everyone what you've got is really exciting," she said.
The ISF Junior Women's World Championships begin in Ontario, Canada on July 1 until July 7.