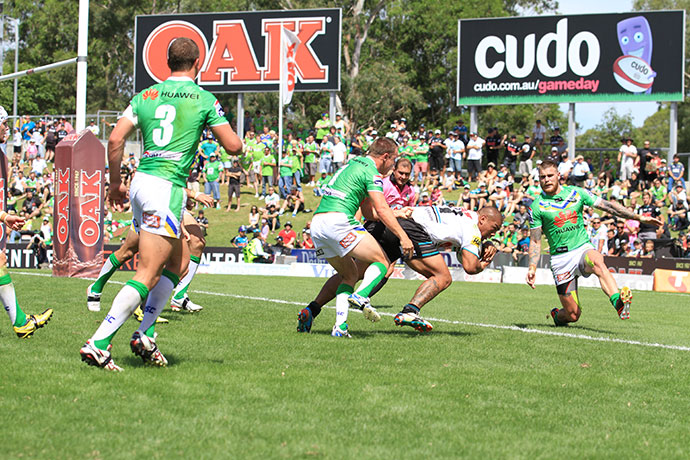 Penrith will be without star back rower Sika Manu for the next eight weeks after he suffered a fractured eye socket and hand injury.
Panthers boss Phil Gould confirmed the bad news via his Twitter account a short time ago.
"Feeling for @PenrithPanthers Sika Manu… sidelined for 8 weeks with fractured hand and eye socket," Gould said.
"He has been tremendous for team."
26-year-old Manu has been in great form for the Panthers this season, his first at the club after switching from the Melbourne Storm last year.
The injury toll at Penrith is expected to get worse tomorrow with the club fearing the worst over Josh Mansour's eye socket fracture – he may also be facing up to eight weeks on the sideline.
In brighter news, the Panthers today announced they'd signed Sharks youngster Tyrone Peachey on a two-year deal.
"I'm really excited to be coming to Penrith, and I appreciate the club taking an interest in me and my playing future," the 21-year-old said.
"They believe I have a promising future in first grade, and that's a good feeling. The squad has a good mix of experienced players and fresh faces, and I'm keen to meet the boys and play some good football."
In other news, Panthers-bound half Jamie Soward has played his last game for the Dragons, after being released from his contract. He'll play out the remainder of the season in England before joining Penrith as planned for the 2014 season.