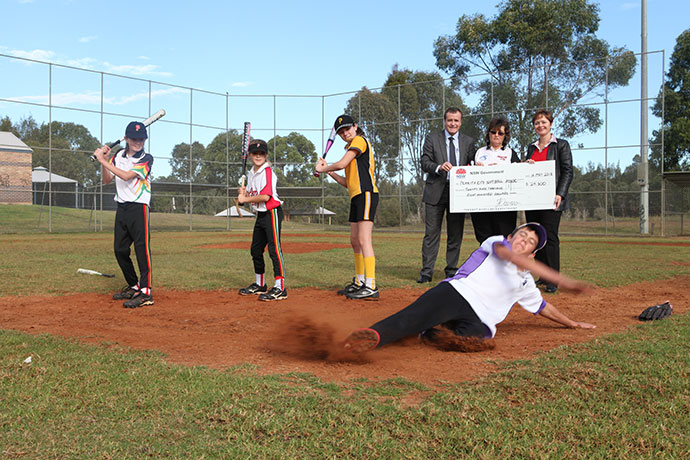 Softball in the local area has received a huge boost with a $29,800 government grant going to Penrith City Softball Association for much-needed new batting cages.

The two cages, to be built at the Surveyors Creek Softball Facility in Glenmore Park, were funded under the NSW Government's Community Building Partnership program.
Penrith City Softball Association President, Loretta Watts, said the new batting cages will provide an opportunity for more of their club members to train.
"We've got between 850 and 1000 players here every Saturday including state and Australian players," she said.
"We're adding the batting cages for safety reasons… it will enable us to put people in there with safety and under the supervision of coaches."
NSW Minister for Sport and Recreation, Graham Annesley, was at the announcement on Tuesday and credited State Member for Mulgoa, Tanya Davies, for allocating the funds accordingly.
"Tanya is the local member and is best placed to know where the greater need is and where the greater benefits are going to be," Mr Annesley said.
Mrs Davies outlined the reasons for allocating the vital funds to the softball club.
"One reason was the size of the club and that it really needed that extra piece of infrastructure to assist the club membership develop further and attract new members as well," she said.
"We had $850,000 worth of requests for what was a pool of $200,000, so I had to be really careful in trying to ensure that the distribution of the grant money was spread across the electorate."