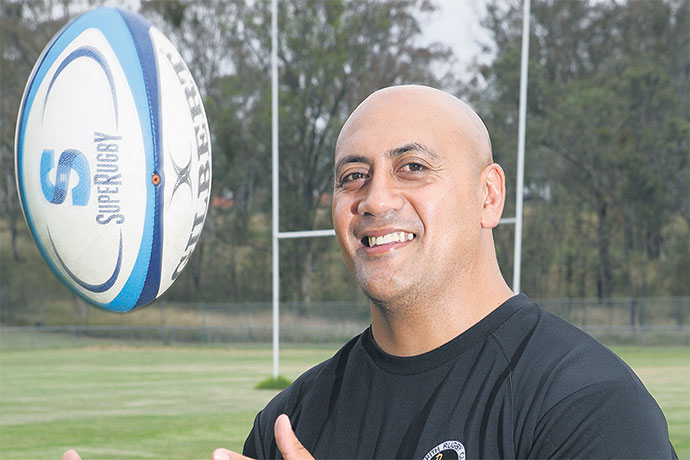 The Penrith Emus remain the only Shute Shield team winless after five rounds after they lost their closest game to date last Saturday afternoon against Sydney University.
An undermanned Emus side went down to the Students 34-15, an incredible achievement considering just under a month ago their inexperienced side were hammered 74-10.
Emus coach Sateki Tu'ipulotu (pictured) was optimistic about the direction his club was heading in.
"It's a case of progression and development," he said.
"A number of these players when they began hadn't played first-grade before, and now they're starting to get it, understand it and gel together. It makes a lot of difference."
Tu'ipulotu believes his side are still being haunted by crucial errors that they need to rectify if they are to move forward.
"The scoreboard on the weekend was there for the taking but unfortunately in crucial areas we didn't take them," he said.
"Our stats this week are much better than previous weeks concerning missed tackles. We went from 41 missed tackles and now we're down below the 30 mark, which is surprising.
"For me it was the right time to play Sydney Uni but unfortunately we bombed five tries in their own five metre line. It's just critical execution in critical areas."
This Saturday the Emus travel to Coogee to take on Randwick, who are the 1 – 3 to the start the year. Tu'ipulotu said fans should expect another tight encounter against some familiar faces.
"For our players this is a game they really want because there are four ex-Penrith players playing for Randwick," he said.
"Randwick are also a rebuilding side but a lot of the teams in the Shute Shield have players who are playing in academies and with Super Rugby teams as well, and when they come back to the Shute Shield they are much stronger.
"We don't have anyone in that scenario at Penrith and I'll deal with what I have for the rest of the season."