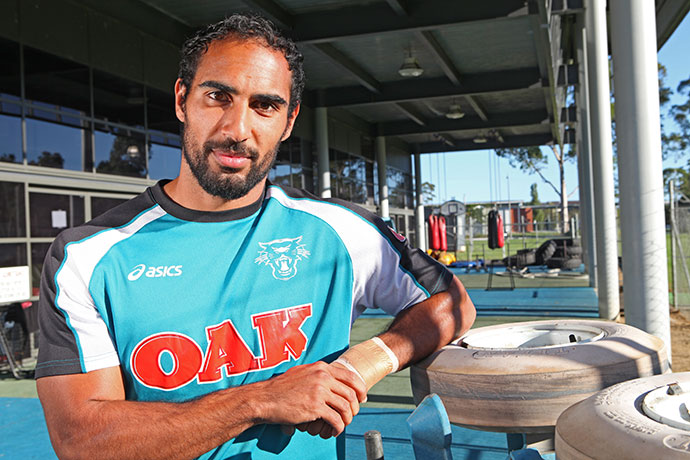 Penrith Panthers winger Travis Robinson doesn't feel any animosity or jealousy when watching twin brother Reece carve it up each week for the Canberra Raiders.

In fact he's proud of his brother and hopes he too can finally cement his own spot in a first grade side.
Robinson's two try effort against the Eels on Monday night, including an incredible 80 metre run to score the first four pointer after just two minutes, proved that he has what it takes to make it.
Speaking with Extra Time, the 25-year-old said it was a "good feeling" to be back and hopes to stay in the top level of the game, like his brother, for as long as possible.
"I had a couple of games last year but this year I just waited for my time and I finally got my chance to have another crack," Robinson said.
"Reece has been good over the years, he's got his opportunity and taken it with both hands. He's made that fullback position his own at the moment.
"It's been good watching him play because he's killing it but there's no jealousy there, we're both there for each other if we need words of encouragement or anything like that."
Robinson landed a spot in Penrith's injury-riddled backline for the first time this season on Monday night after rising star Josh Mansour was ruled out with a serious knee injury until round 12.
Earlier this season Robinson had been one of the standout performers for Penrith's NSW Cup feeder side Windsor, and made finding the try-line look easy.
He said playing in empty stadiums and substandard conditions didn't bother him as long as he was playing the game he loved.
"The conditions didn't worry me too much, if you're playing league you're playing league, it doesn't matter where you're playing as long as you love it," Robinson said.
With the winger's contract up for renewal at the end of this season, Robinson said he'll be focusing on his football one week at a time in the hope he can secure a new deal for the 2014 season and beyond.