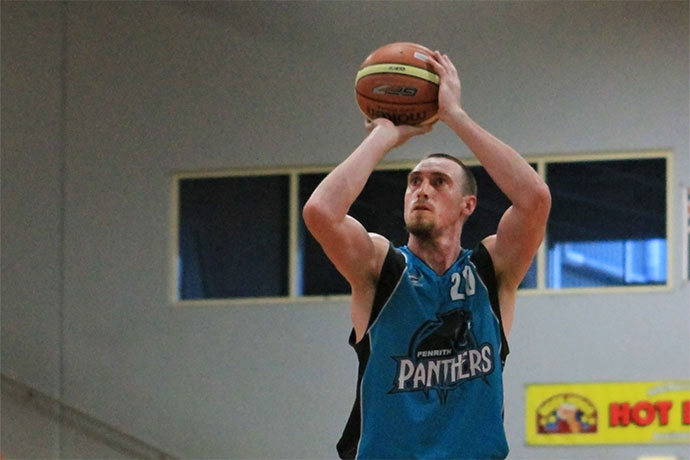 He hails from a country where basketball is part of everyone's sporting diet and now finds himself in a place where it is rarely talked about in mainstream society.

But locally-based American basketballer, Ben Ellsworth, is committed to bucking that trend and developing the sport in Australia – starting right here in Penrith.
The 32-year-old is a graduate of Adams State College in Alamosa, Colorado and is currently enjoying his second season playing for the Penrith Panthers in the Waratah Championship League.
Ellsworth recently started running private and small group basketball classes teaching beginners and future stars the laws of the game in an attempt to develop the code.
"I help out with all kinds of aspects in the game including post work, shooting skills, ball handling, defensive positioning and footwork," Ellsworth said.
"I'm just trying to bring awareness to Penrith because it's a growing sport and I want to get the youth excited."
Ellsworth said he's done a lot of coaching throughout his college basketball career as well as back in his home town of Santa Fe, New Mexico.
Over the past two years, Ellsworth has spent half of his time in Penrith and the other half back home in Santa Fe.
Penrith's leading point scorer said he ended up playing for the Panthers after his friend and ex-teammate Robbie Crane joined the club last year.
"I used to play for North Sydney 10 years ago with Robbie, who is an old Penrith boy," Ellsworth said.
"He moved back into the Penrith team last season when they were reinstated to the Championship level. He noticed I was playing basketball semi-competitively in America and called me up and we made it happen."
The Panthers are enjoying a mixed start to their 2013 season, currently 2-3 to start the year, but the reigning 'Defensive Player of the Year' is confident his side can turn it around as the year progresses.
For more information on Ben Ellsworth's basketball training sessions contact him at [email protected]