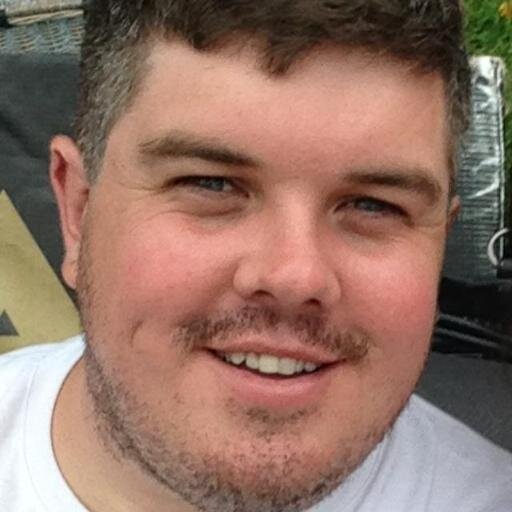 The footy is back, but it seems not everybody is happy about it. Today, for the first time in four years, I'm handing the column over to somebody else. So, with a little bit of nervousness and a tad of caution, here is my partner, Stacey Hicks, previewing the 2013 National Rugby League season…

I'm officially in mourning.
I always knew this day would come but a small part of me hoped it would never arrive.
You see, I'm trying to come to terms with the loss of my partner, Troy, but as much as I tried to fight it, he's been taken by a power much greater than me.
The football.
This weekend marks the start of the 2013 NRL season, which means that for the next 26 weeks, Troy's affection lies with 17 men in Panthers uniforms.
While I like going to the footy and have never complained about watching athletes run around in tiny shorts, I can't help but feel slightly jealous they get so much of Troy's attention.
He's been a fanatic for as long as he can remember.
He will happily boast to anyone who listens that he's only missed two home games since the age of 15 – one because he started a new job and one because he was overseas. But even then he managed to find an Internet café at 2am so he could get score updates.
He can tell you how many tries Greg Alexander scored in 1990 and even the highest crowd ever recorded at Penrith Stadium, down to the last digit.
Anyone who knows Troy knows about his wide and varied fashion sense – the 1967 heritage jumper, the 1999 jersey, the 2000 jersey, the 2000 alternate jersey, the 2010 away strip jersey, the 2012 home jersey and even a pair of Panthers branded jeans.
Hell, I'm pretty sure he was even wearing a jersey the day he met my parents.
He considers a night in with a movie the perfect opportunity to watch a re-run of the 1991 grand final and has a room solely dedicated to the "must have" Panthers merchandise he owns, including five bottle openers and a 40th anniversary bottle of Panthers branded Coca-Cola.
Did I mention he was obsessed?
Between March and September, Troy is married to the football.
The dates of the 13 Panthers home games this season have been in my diary for longer than I care to admit and I've received multiple emails over the past few months excitedly counting down to the big day.
He's even started listening to Jessica Mauboy to get into the spirit!
But in the five years we've been together, I've always taken comfort in the fact that football only takes up three nights per week.
Someone at the NRL apparently has a sick sense of humour.
You can imagine my delight when the NRL announced it was introducing Sunday and Thursday night matches for the 2013 season meaning my only football free days are Tuesday and Wednesday.
Cue collective groan from wives and girlfriends here.
But I should make it clear that I don't hate the football. I've been going to games since I was a toddler and even had a special 'Mark Geyer dress' in honour of my favourite player.
As a teen I sat in the rain and watched the Panthers claim the 2003 Premiership from the Roosters, only a few bays down from where Troy watched on.
But when it comes to Panthers fans, Troy is on a whole other level.
The biggest present he got me last year?
My Panthers season pass.
Although he downplayed his obsession with the football early in our relationship (I'm pretty sure he checked the score a few times under the table) it was clear that if I accepted Troy, I accepted his love of footy.
We even drove to Canberra to watch the Panthers get thrashed 74-12 against the Raiders in 2008. In the snow.
So here's my message to all the partners of footy fanatics.
No matter how much we try and change them from March to September, car trips will involve listening to The Continuous Call Team, dinner conversations will primarily be about Walshy's form at halfback and Sunday mornings will be spent watching highlights of a game we saw just a few hours earlier.
And of course, there's the beers – the celebratory beers, the commiseration beers, the game de-brief beers, the replay beers and game day beers.
So I guess there's only one thing for us football widows to say: See you in September!