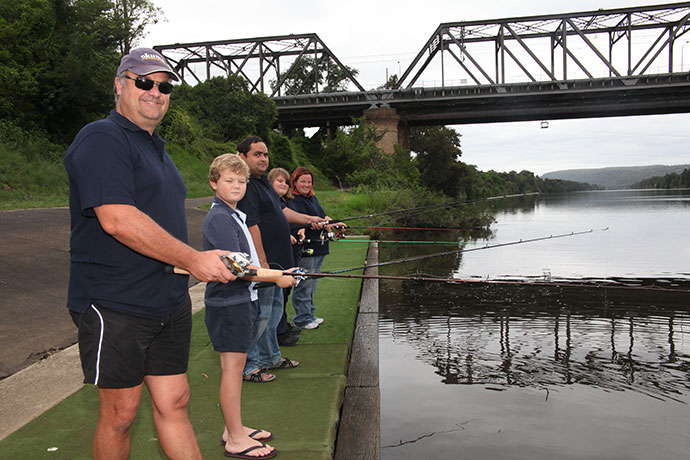 It's time to pull out the old fishing rod, hook on some bait and try your luck at Penrith Panthers Fishing Club's 29th annual Fishfest.

The always fun and exciting event will be held next weekend, February 23 and 24, on the Nepean River.
Project Manager at Panthers Fishing Club, Peter LeRoy, said there's plenty of fish of all kinds swimming throughout the local landmark, you just need luck.
"There's quite a few fish in the Nepean, last year 157 were caught in this same event. The types of fish in the river include bass, carp, catfish, herring, mullet and trout," he said.
Last February's Fishfest was washed away due to the flooding of the Nepean River and had to be rescheduled to later in the year.
This year the fishing club in conjunction with Penrith Marine and Stacer have a 3.9 metre boat and trailer to be won for all adult entrants.
Registrations will take place at the Nepean Rowing Club on Saturday, February 23 at 9am.
Fishing begins at 12pm with a weigh-in on Sunday.