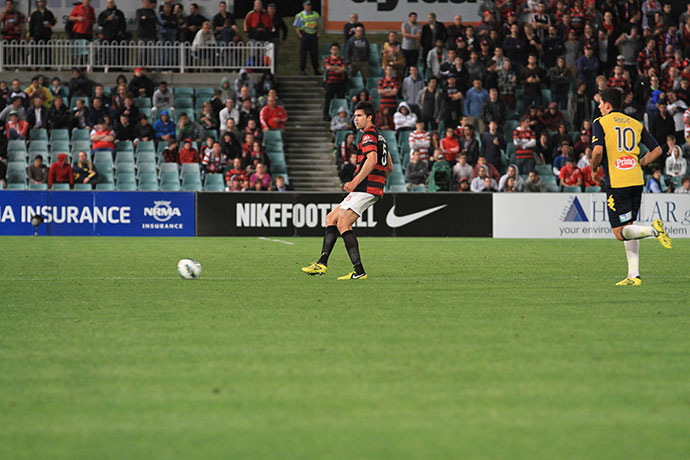 Inaugural Western Sydney Wanderers captain, Michael Beauchamp, believes the A-League's newest side has what it takes to make their first ever finals appearance in just 10 weeks time.

Beauchamp said taking home points from every game up until the end of the season was vital in the club's quest to make the finals, with the team currently in fourth position.
"We're currently enjoying a bit of a lead on fifth place but now it's coming down to the business part of the season and we really want to continue to be up the top," he said.
Even though the Wanderers are sitting eight points clear of the Melbourne Heart in fifth place, they aren't getting ahead of themselves or even mentioning that word 'finals'.
"It's the old cliché, we're definitely taking it one game at a time and we're definitely not getting ahead of ourselves," Beauchamp said.
"If we continue to focus on each game as they come, like we have been doing since day one, then we'll be in a good place come the end of the season."
Last weekend the Wanderers came back from 1-0 down at half-time to beat reigning champions Brisbane 2-1. The Wanderers' win over the Roar last Sunday notched up their third for the season against the team – a clean sweep of the series between the two clubs.
Beauchamp said the focus at half-time was to get the team playing back to basics football, a method that's worked well for them so far.
"Going into half-time I think individually we knew we could do better and Tony (Popovic) didn't have much to say to be honest," he said.
With kids allowed into Parramatta Stadium for free this Saturday, January 26, the Wanderers will be eager to continue their good form against the Melbourne Heart.