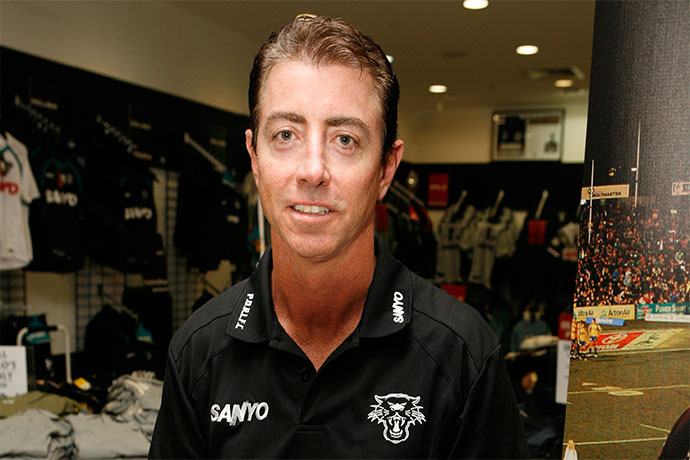 Penrith legend Greg Alexander is remaining coy about the club's potential bid to bring Johnathan Thurston to the club.

With Michael Jennings' departure this week, the Panthers are emerging as favourites to secure the signature of the Cowboys halfback, who is off contract at the end of the season.
"Well I'm not too sure about that but what I will say is our cap is certainly looking a lot healthier at the moment and there's plans to spend some money for 2014 and 2015," Alexander said.
"Jennings leaving will create a lot more money for some other quality players to go along with some of the juniors that we're hoping will develop over the next 12 to 24 months."
Alexander said he was saddened by Jennings' departure but knew the club had to make the decision and go through short term pain for long term gain.
"There's no doubt Michael's a terrific player who has played State of Origin and is a strike weapon when a team has the ball," he said.
"You never like it when a class player leaves your club, especially a junior, but I understand the reason why and being on the board I more than understand the salary cap pressure the club is under.
"Michael was on a lot money and that wasn't his fault he was on such a rich contract. But the plan the football office have in place and what they're trying to achieve, it was a lot of money and probably a wage that we couldn't sustain over the next three years if we wanted to do some other things."
Alexander praised Penrith's off-season recruiting and hopes the club can now get on with their preparations for season 2013 with Jennings now out of the frame.
"What's happened with Michael wouldn't have been a great concern or huge distraction for the playing group but I think would've been more of a distraction for the coaching staff not knowing exactly what was happening," he said.
"It will be good for the whole club that the decision has been made, Michael's moving on, and everyone can get on with the job."
Alexander, a Penrith junior, retired from the Panthers in 1999 but midway during his career made a two-year switch to the Auckland Warriors before eventually returning to the foot of the mountains to see out his career. The 264-game legend said it would have been a tough experience for Jennings to leave his junior club.
"It is tough, it's a big decision because that's where you grew up and that's who you aspired to play for," he said.
"When it's time, for whatever reason, for players to leave their home or junior club it is hard there's no doubt about that."
Meanwhile, the North Queensland Cowboys have told the Weekender that Johnathan Thurston wants his future to be sorted before round one but there was no guarantee it would be.