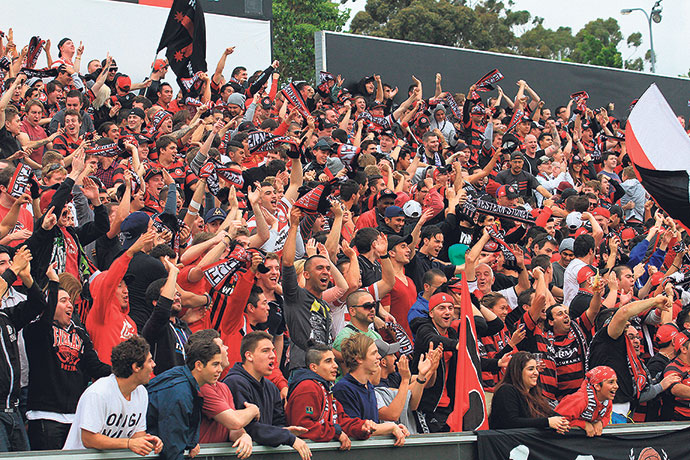 Western Sydney Wanderers boss Lyall Gorman has reassured supporters that A-League games involving his club are safe despite three fans being arrested last Saturday night for letting off illegal flares.

Speaking with the Weekender, Mr Gorman stressed that Saturday evening's incident during the Wanderers clash with Sydney FC was an isolated one and not indicative of a poor club culture.
"There were three hooligans in a venue of 27,000 people whose behaviour was impeccable and who created an awesome atmosphere on the night," he said.
"There was no violence in the venue and it was just a super night for families, corporates and everyone in the ground."
After reviewing CCTV footage, police arrested three Wanderers supporters – two men aged 21 and 28, and a 16-year-old boy – for allegedly igniting and throwing flares onto the playing pitch.
Mr Gorman said the club has an "absolute zero tolerance policy for any anti-social behaviour" and people found guilty of such behaviour would receive an automatic five-year ban.
"The important thing is we put it into context, these are three or four people who do express anti-social behaviour and will find ways to do it in any area," he said.
"We don't condone the use of flares in any shape or form, but at the same time let's not blow it out of proportion where we try to hurt the image of what was a wonderful night."