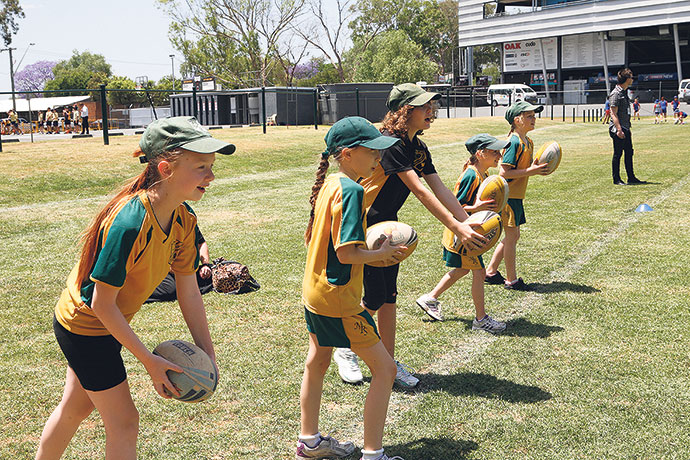 More than 900 local students invaded Penrith's Centrebet Stadium on Tuesday for a day of fun and games during Panthers on the Prowl's annual Sports Expo.

Year 5 and 6 students from 11 different schools around the Penrith area took part in the Sports Expo, with more than 40 development officers, coaches and Panthers players on hand helping kids get a taste of 15 different sports around the stadium.
Panthers on the Prowl's Healthy Active Lifestyles teacher, Darren Horgan, said the day was about allowing kids to make a connection with a new sport that they may have never had an interest in or a chance to play before.
"A lot of these kids already play sport outside of school but the real message is – if you only ever play sport in school, usually when you stop school you stop playing sport, and that's something we try to negate by introducing them to a community-based club," he said.
NRL stars including Kevin Kingston, Tim Grant, Nigel Plum, Blake Austin as well as a number of Toyota Cup players were on hand during the day to assist with sports including rugby league, basketball, cricket, soccer, softball, tennis, hockey, golf, karate, athletics and even European handball, with the hope children will find a sport to get further involved in.