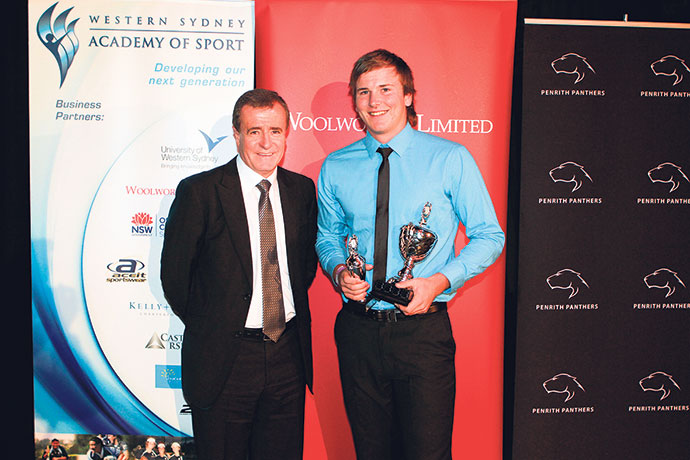 More than 250 athletes, their parents and special guests attended the Western Sydney Academy of Sport's eighth Annual Athlete Dinner and Awards Night at Castle Hill RSL last weekend.

The evening recognised the outstanding achievements displayed in the past 12 months by athletes of five Academy sports including lawn bowls, netball, slalom, softball and golf.
"Tonight is an opportunity for us to recognise and celebrate the involvement of so many young people in our Academy programs," Western Sydney Academy of Sport CEO, Martin Bullock said.
"The Western Sydney Academy of Sport is one of 11 academies across regional NSW. We have a vast catchment, a mammoth population and we have an obligation to provide talented athletes with development opportunities in their chosen sport."
Program Athlete of the Year winners on the night included Jamie-Lee Worsnop for lawn bowls, Georgia Marshall for netball, Angus Thompson for slalom, Kieran O'Leary for Softball and Daniel Gale for golf.
The night's big winners were three softballers who each took out the various Woolworths Scholarship Award categories. Western Weekender 'Junior Sports Star' Michael Robar won Team Athlete of the Year, Michaela McLennan won Female Athlete of the Year, and Kieran O'Leary won Male Athlete of the Year.
Jessica Fox, provided plenty of inspiration as guest speaker on the night.