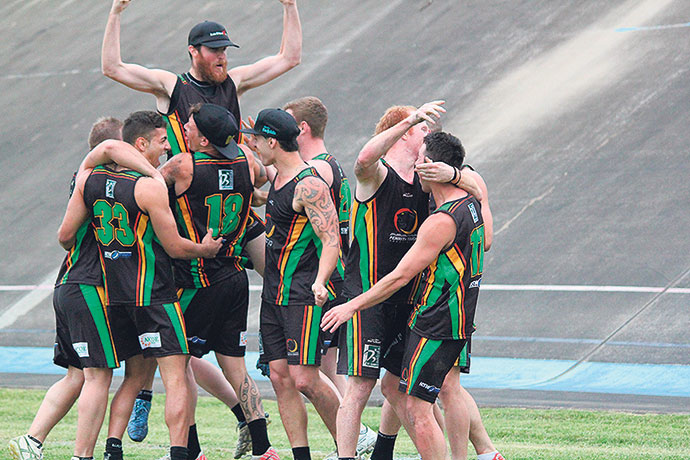 The cross-town rivalry between Penrith and Parramatta will continue for seasons to come after the Penrith Panthers Men's Premier touch football side weathered a late second half comeback to defeat their arch rivals to claim the NSW Vawdon Cup 8–7 in extra time.

The local side led for the majority of the game until one Panther player was sent from the field.
With the Parramatta side holding a one player advantage they were given the opportunity to storm home, getting themselves level with just minutes remaining.
In extra time, which sees players from each team drop off as time elapses, some incredible defence saw the Panthers miraculously hold out the Eels before local Penrith junior, Ben Moylan, dived over in the corner sparking wild celebrations in the Panthers camp.
"To lead this team on and off the field the way he does at such a young age is truly inspirational," coach David Collins said of Moylan.