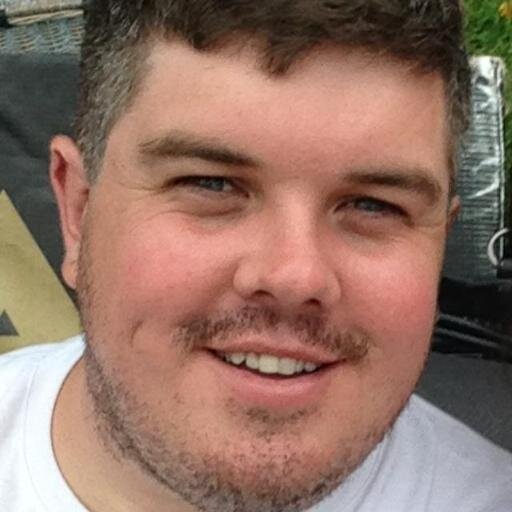 Driving around on Tuesday afternoon, I switched between radio stations and kept up to date on Russell Crowe's marriage break-up, more political name-calling and an enthralling discussion on the best 'one hit wonders' of all time. Standard fare for a reasonably slow news day.

And then I was hit with a dose of reality; a reality that very much puts things into perspective and one that we need to talk about.
I turned into the driveway of my destination on a quiet street in Erskine Park, just as trained journalists were finishing up a conversation on Crowe's latest Twitter update about yoga. It could have been any other house, in any other location in suburban Sydney.
But the story beyond the front door of this house is quite remarkable. It is a story of a parent's unbreakable love for their child, a story of heartbreak, and a story of how life can take the most dramatic of turns in a split second.
Back in late August 1997, while we were all glued to our television sets watching coverage of Princess Diana's tragic death in a car crash, Alma Marroquin was experiencing an entirely different kind of tragedy.
Her three-year-old son Eric, born totally normal, had slipped into a coma after a mystery illness, originally thought to be nothing more than asthma troubles.
Eric would never completely recover and Alma's life as she knew it would never be the same again.
Fast forward to Tuesday afternoon and I'm sitting with Alma and Eric, now 17, listening to her describe in painful detail the events of that fateful August day.
"When he regained consciousness again, he wasn't the same," she said. "At first for me, I was in denial."
In fact, that denial would last for around a year. Alma was convinced that Eric would recover, and like many in her situation, didn't really take notice of any support that was offered to her.
Alma is a mother to five children, Eric being the middle child, and was eight months pregnant back in August 1997.
As Alma recounts her story, one can't help but look over at her helpless 17-year-old son, confined to a wheelchair, with what doctors think is a brain capacity of an eight-month-old baby. He didn't go to school today, because he's unwell.
But on his good days, he reacts well to his schooling at Halinda in Whalan, a time of the day in which Alma can take a break from being his full-time carer.
"When someone becomes disabled, it affects the whole family," Alma said. "The whole family becomes disabled, in different ways."
Alma is a single mum these days, and doesn't have a huge support wider network of family, so she admits, that Eric very often has to be the priority.
She admits there's been times she's been depressed (in fact, Beyond Blue says some 56 per cent of Australia's carers have at least moderate depression), but she refuses to give up on her son.
"I'm not willing to send Eric to a house and have him institutionalised. I'm planning to look after my son as much as I can," she said.
"A person with disabilities deserves to be at home."
With those words, a mother's indescribable love for her child is made so emotionally clear. Alma worries about what would happen to Eric if she passed away or became ill.
He's expected to live until he's 50.
"I try not to ask my other kids to help too much because they can't really sacrifice their life," Alma said.
What makes this story so sad is that back in 1997, at three-years-old, Eric would have been starting to develop into the person he would have become.
What makes it so inspiring, is that his mother, despite so many stumbling blocks, has shown a love so special that the easy way out is simply not an option.
This week is National Carers Week.
The Single Carer Payment is currently $712.00 per fortnight, or $1073.40 for a couple.
Alma would love to get a job, but then what happens to Eric?
Budgets are tight and there's not a never-ending stream of money, but as our politicians squabble over whether or not Tony Abbott likes women or Julia Gillard should be giving Sachin Tendulkar an OAM, meeting people like Alma Marroquin brings everything into perspective.
Life can at times be so unfair, often for no logical or explainable reason. Alma tells me that carers need more help, both financially and in terms of the support they receive.
After spending just half an hour with her on Tuesday, it's hard to disagree.