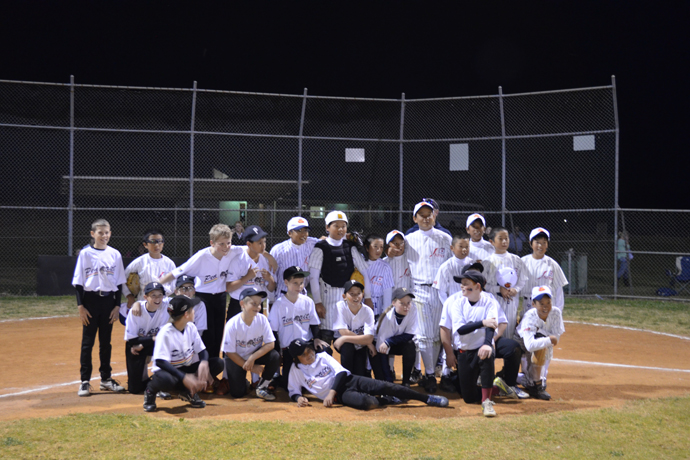 Despite the obvious language barrier, the sport of baseball was the outright winner when a local representative team did battle against a Japanese touring side at the Andrews Road baseball complex in Penrith.

The touring side from Japan were in Sydney recently to play some of the best junior baseball teams in the state.
The in-form Penrith Panthers 12/1 division team were chosen as one of the lucky few sides to play in the international friendly.
Coach of the Under 12's, Peter Godbold, said the kids involved had a fun and enjoyable time, despite certain communication barriers.
"None of the Japanese kids could speak English, communication was the biggest problem," he said.
"I had one kid say to me 'I don't speak their language, what should I do?' I said 'they play baseball, you play baseball – it's an international language, just play baseball'."
The Penrith side got off to an impressive start, up three runs early on in the game.
However, as the match wore on the well-drilled Japanese side kicked into gear taking the game 10 – 4.
Coach Godbold wasn't phased by the loss saying he was extremely impressed by his side's positive attitude towards the whole experience.
"I've never seen kids actually break down the communication barrier without being able to understand their language and have so much fun," he said.
"The kids totally enjoyed themselves and the Japanese kids were happy as well.
"They were even putting their arms around our players, whom they didn't even know. The camaraderie between the two teams was unbelievable."