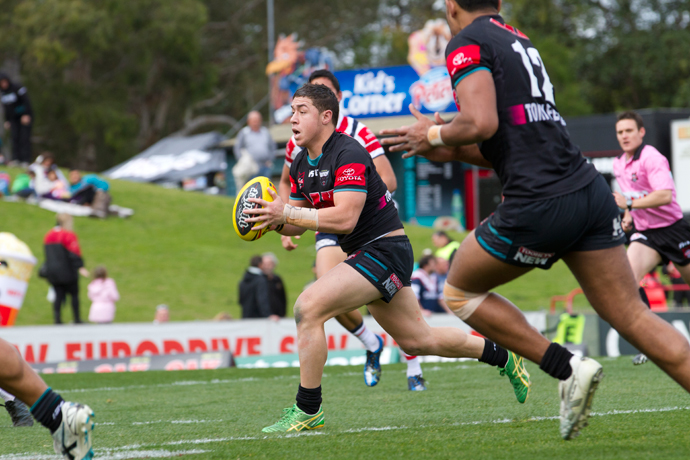 FOX Sports will refuse to show Friday afternoon's Toyota Cup finals match between Penrith and St George-Illawarra live… because the snooker is on.

When the elimination battle between the Panthers and Dragons is getting underway at 3.15pm, FOX Sports – the Toyota Cup's official broadcaster – will instead be showing delayed coverage of the prestigious Premier League Snooker tournament on Fox Sports 2, its primary rugby league channel.
That's right – snooker – delayed!
FOX Sports are refusing to give Panthers and Dragons fans the opportunity to watch their exciting sides do battle live because according to the broadcaster 3.15pm isn't a family-friendly viewing time but 11.45pm is – that's when FOX plans to show the game later that night.
The Western Weekender has received numerous calls from fans outraged at FOX's decision not to screen the game live, when in fact every other Toyota Cup finals game played this weekend will be shown live.
A spokesperson from the Programming department at FOX Sports said: "Not many people are watching TV at 3.15pm because everyone will still be at work, the game will be screen at 11.45pm after the replay of the Bulldogs v Sea Eagles NRL final".
But surely the game would pull in more viewers than the Rugby Union: Currie Cup on FOX Sports 1, that snooker tournament on FOX Sports 2 and highlights of the US Tennis Open on FOX Sports 3.
FOX Sports said there was "no way the decision will be changed", despite the backlash from angry supporters of both clubs.
LET'S CHANGE THE DECISION: Sign our petition here. Tweet your thoughts to @FOX_NRL. Join the conversation on our Facebook page at www.facebook.com.westernweekender.