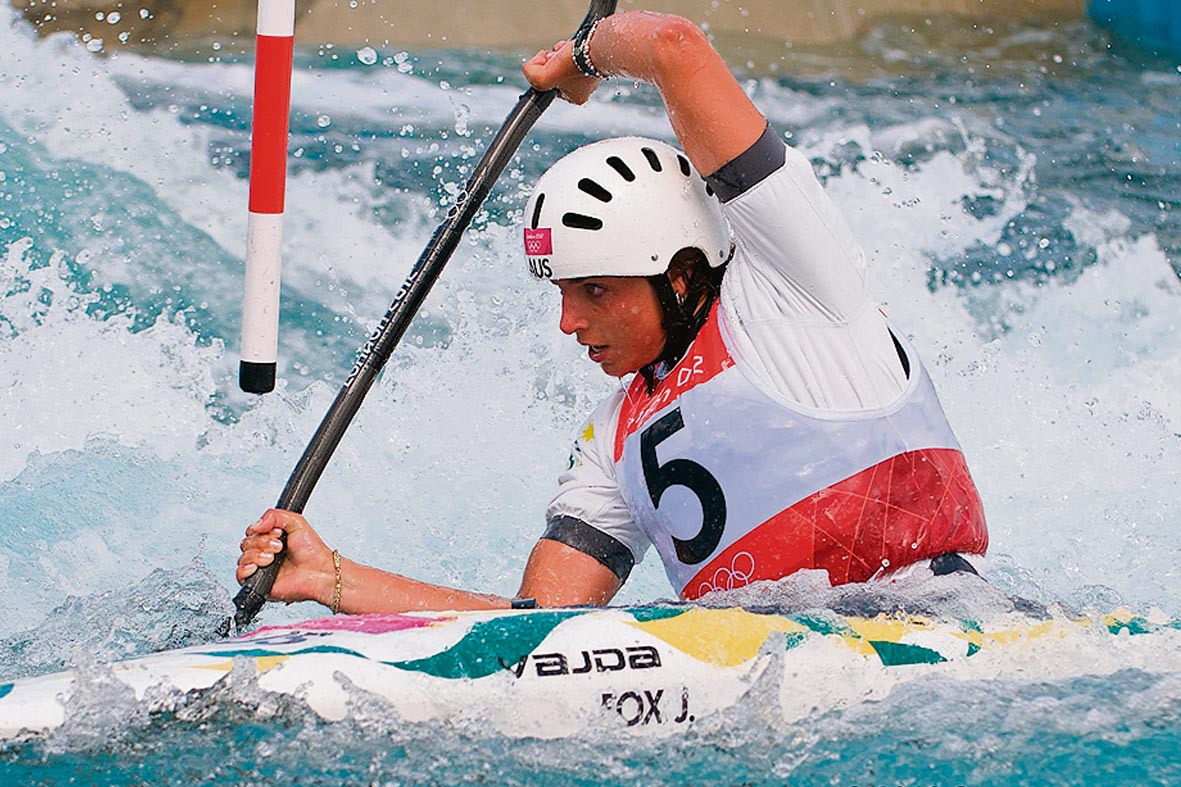 In the space of 106.51 seconds, Jessica Fox went from an unknown Penrith teenager to Australia's newest Olympic dream girl.
And as a nation celebrated the 18-year-old's remarkable achievement in the Women's K1 final at Lee Valley in London late last week, the city of Penrith beamed with pride as it lauded the arrival of a new home grown talent on the world stage.
It was a surprising and unexpected Silver for the Leonay teenager – she qualified eighth fastest for the final and earlier, had dramatically capsized in her heat, threatening to destroy her Olympic campaign.
But showing an attitude and tenacious spirit that defies her years, Fox fought through every possible obstacle to post a blistering time in the final and set up a Silver medal.
Fox was only beaten by the faultless Frenchwoman Emilie Fer, who finished 0.61 seconds ahead of her.
"It's the most beautiful thing I've ever seen," Fox said of the Silver medal.
"My goal was to make the final so at the start I was like, just give it everything. I put down quite a good run but there were a couple of mistakes, but all in all it was a fast time. Then there was just the wait at the finish, I was so nervous."
It's a cruel wait, really.
After all, you're wishing and hoping for somebody else's dream to fall in the hope that yours will become a reality.
For Fox's mother and coach Myriam, the feeling is a familiar one.
In an incredible story of family pride, Myriam herself won an Olympic medal in 1996 when she claimed Bronze in the same event her daughter would star in two decades later.
"It's an amazing thing to share," Fox said of the family link, which extends to her father Richard who once competed for Great Britain at the Olympics but narrowly missed out on a medal.
In the whirlwind days following her medal-winning performance, Fox has been on a major high – even meeting the Duke and Duchess of Cambridge, proudly showing off her silverware.
She's also proved a sensational media performer, showing strong maturity developed during a number of speaking engagements in Penrith prior to the Games, including an appearance at a Western Weekender networking function.
Back home in Penrith, the pride in Jessica is obvious.
The State Member for Penrith, Stuart Ayres, said he was proud of the link the local area played in Fox's Olympic success.
"I have no doubt that as young Penrith residents see images of Jessica's beaming smile as she received her medal many will think that perhaps their Olympic dreams could start right here in Penrith," he said.
"As a proud representative of Penrith I congratulate Jessica on her outstanding achievement in winning Silver and look forward to seeing her build on this success for many years to come."
Penrith Mayor, Greg Davies, was also thrilled with the success.
"Jessica is a great ambassador for the City and lives by the ideals of our community by being positive and giving it a go," he said.