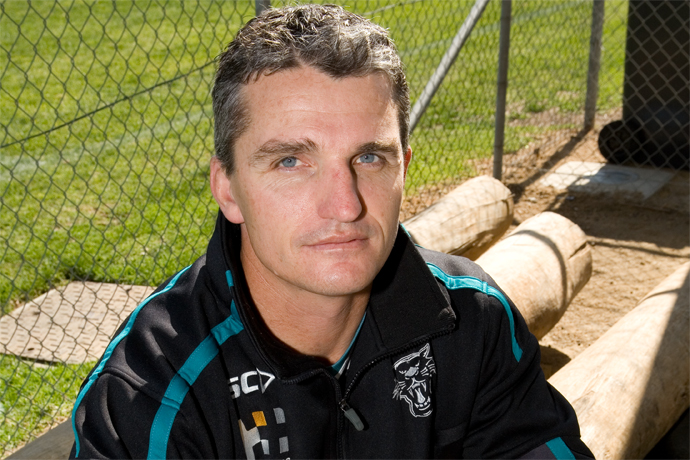 Penrith Panthers coach, Ivan Cleary, has revealed he started putting plans into place for his side's 2013 campaign six weeks ago.

Speaking exclusively with the Western Weekender on Wednesday, Cleary said while he knows this season's campaign isn't quite over yet, he can't help but think about 2013 and setting the wheels in motion for a more successful season.
"I probably started focusing on next year about six weeks ago and part of that was recruitment," he said.
"As soon as you start to work on recruitment you think about next year and especially with the number of guys we've signed too."
The Panthers have recruited remarkably well for 2013, better than any other club in the NRL. Cleary said he has put a big emphasis on recruitment in hopes to improve the side's results moving forward.
"Obviously we thought we needed to strengthen the roster for next year and we are pretty happy with what we've done there," he said.
"After we finish up next week we'll be going through our (end of season) reviews. But there has been a lot of planning going on already for next year but after the last game (against Brisbane) the next month will be pretty intense in that type of area."
And it's not just the new blood the Panthers have secured next season that has Cleary all excited, he's also been very impressed with the young guns he's brought up from the lower grades this year including Windsor Wolves stars, Travis Robinson and Adam Docker and Toyota Cup sensation, Tom Eisenhuth.
"I think last weekend we used six guys who were in their first year of first grade and two of them were playing their first game," Cleary said.
"We have blooded a lot of players this year and that's been a real positive. Young Tom Eisenhuth on the weekend didn't even know he was playing first grade until a few hours before the game because Brad Tighe got sick overnight. But I think Tom didn't look out of place and he handled it really well."
This Saturday afternoon the Panthers do battle against the Gold Coast Titans in their final home game of the season. The occasion is set to be an emotional one with three long-time club legends moving on.
"This weekend is our last home game and it will be an emotional day for a few of the boys that are leaving like Lewie (Luke Lewis), Flash (Michael Gordon) and Travis (Burns)," Cleary said.
"It'll be a good chance for the fans to hopefully come out and see us in our last home game and everyone is very keen to play well and hopefully spoil the Titans party.
"I think over the last six weeks the guys have been in good spirits, have been training well and probably except for one half of footy against Melbourne it hasn't been too bad. I feel like we'll put on a good display on Saturday, well that's what we're trying to do."