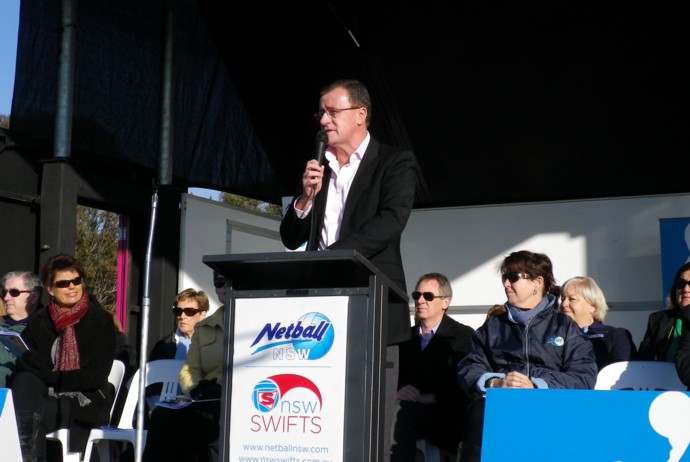 There was a sea of colour at Jamison Park this morning, with the 2012 State Netball Championships officially getting underway.

The event will be held across the next three days, attracting thousands of competitors and visitors to the Penrith region.
"It's a significant achievement to qualify at this elite level of your chosen sport and I'm certain the next three days of the 2012 Netball NSW State Championships will provide plenty of exciting games," said NSW Sports Minister, Graham Annesley, who helped open the event this morning.
"This year nearly 80 district associations will be represented with teams from as far as Broken Hill, Brunswick, Byron, Lismore, Narrabri, Parkes, Condobolin, Gilgandra and Gunnedah competing for Netball's holy grail.
"In addition, 740 team officials as well as families and volunteers will be travelling to the event from across NSW to provide players with support and encouragement."
The championships, hosted by the Penrith District Netball Association, are a massive logistical exercise and one of four marquee state based events for netball in NSW.
The event commenced with a Parade of Districts supported by music from the Penrith Valley Concert Band.
"The NSW Government is a strong supporter of netball, providing significant funding to assist in the growth and development of the sport," Mr Annesley said.
"I commend the Penrith District Netball Association and Netball NSW for their efforts in preparing for the2012 Netball NSW State Championships.
"I wish the players, coaches, officials and the supporters the very best of luck and look forward to the Championships being played in the right spirit."