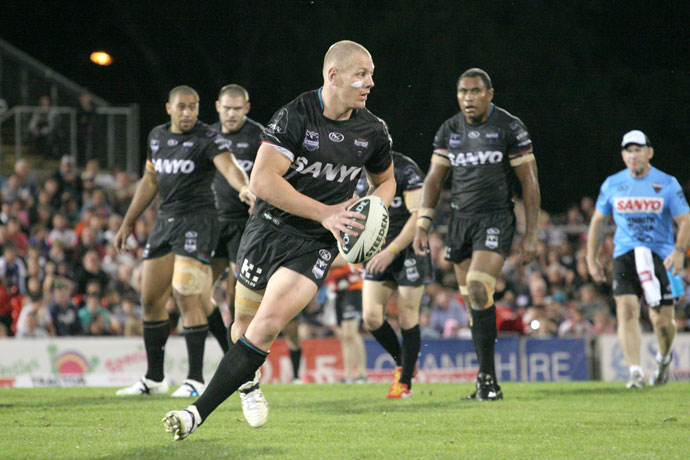 Penrith skipper Luke Lewis admits the timing of Sunday's State of Origin team announcement is not ideal, given his club side plays on Monday night.

Due to a quirk in the timing and NRL scheduling, should Lewis get named for the Blues on Sunday, he'll still play for the Panthers on Monday night.
Players from all clubs bar Penrith and St George-Illawarra who get selected will have cleared regular team duties when the NSW side is named.
Lewis admits it'd be an odd feeling to be named on Sunday and then focus back on club football 24 hours later.
"It's probably not ideal but that's the way it is," he said.
"I haven't been in this situation before… I'll definitely be taking the field at 100 miles an hour for Penrith but in the back of your mind I suppose you're thinking you don't want to get injured because you want to play for your State in the biggest arena in rugby league."
Lewis said his focus will still be on the Panthers on Monday night, even if he does get rewarded with a sky blue jumper.

"It'll be tough taking the field on Monday night against St George if you do get named in it but at the same time we get paid to do something we love and that's just what you've got to do," he said.