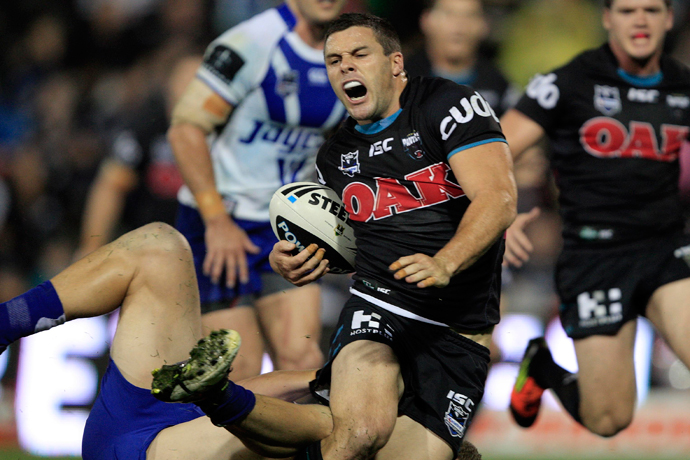 As revealed in The Western Weekender's Panther Rumblings column a month ago, Michael Jennings is off to the Cronulla Sharks.

The move was confirmed in an unusual way yesterday when Panthers General Manager, Phil Gould, sent out a statement to the media confirming that Gordon was quitting the club.
Usually, the announcement would be made by either the player concerned or the club who has secured his services.
"It's sad to lose a player of Michael's calibre, and such a wonderful person," Mr Gould said.
"I'm sure I speak on behalf of everyone involved with our club, and our fans, in wishing Michael and his family well in the next three seasons at the Sharks. In the meantime, we look forward to Michael recovering from his current injury, and playing more football with the Panthers during the 2012 season."
Gordon is currently sidelined due to injury.
The Sharks are yet to officially confirm the signing.