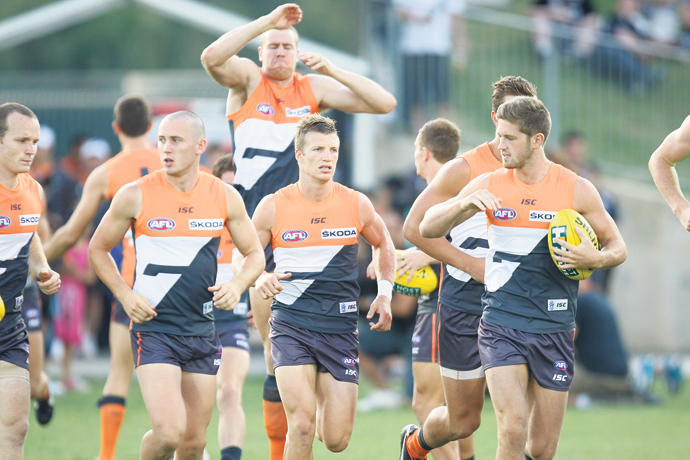 It had the emotion of a grand final victory.

It was far from that, but the significance of the Greater Western Sydney Giants' first AFL win today should not be under-estimated.
The Giants kicked the last four goals of the game to finish in a flurry and beat the Gold Coast 13.16.94 to 9.13.67 at Manuka Oval.
Incredible scenes of emotion both on the field and in the stands followed the final siren, while the team has just performed their victory song for the first time.
For the Giants, the win today is a major step forward for a club that is just a handful of matches old and is trying to attract fans and corporate support in a rugby league dominated region of Australia.
Jonathan Giles was brilliant for the Giants, kicking three goals.